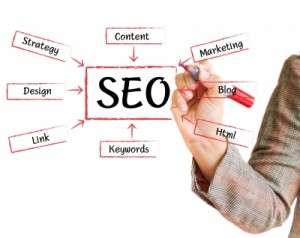 Blogging has become by far one of the easiest and low cost ways for ordinary people to earn a little extra money on the side.
Not only is it an effort that is extremely low cost, but it also can be done gradually on your own time with as much or as little effort as you care to invest in it.
But what a lot of people don't realize is that one of blogging's best features is that you can "automate" it after all the initial work is done.  In essence: Once you get the site up and running, you barely touch it and still continue to earn a decent amount of side income from it!
If you'd like to learn how to take advantage of this residual income formula for blogging, then follow these tips to get started.
Begin The Formula By Making A Blog:
The first step to getting any sort of residual income whatsoever is to start a blog!
Pick a name that is catchy and easy to remember.  However before you make any commitments to it, be sure to check online to make sure that it isn't already taken or registered to someone else.  You can easily register for a domain and sign up for hosting all in one click with easy to use services  Generally you'll be given a generous discount up-front if you agree to sign up for 2 or 3 years in advance.
Cosmetic things like the website theme and appearance can come later.  There are dozens of free templates out there that look and function really nice.  Of course if your budget allows for it there are also paid versions that work a little better and have a much more crisp look about them.
Research Popular Keywords:
The next step to the formula is to do some research on keywords.  You want to find a keyword that is occasionally searched but is not too popular. This is because if you want to make residual income you will need to have visitors to your website, which would be impossible if no one ever searches for your keywords.
On the other hand, you want to choose a keyword (or keyword phrase) that is not popular enough where you will have too much competition. Once you find the right keyword phrase(s) be sure to include it in all of your posts.
Utilize Social Networks:
After you write your first few posts, making sure to include the keywords you selected, your next step for this income formula is to start promoting them and gain visitors.
Forbes recommends that one of the best ways to do this is to use social networking websites such as Facebook and Twitter. In order for this to work the best, make sure that your post is interesting and relevant, then simply share it on those sites. There are even websites that can submit your link to multiple social networking sites at the same time.
In addition you can try these other tips for popularizing your new website.
Don't Forget To Use Videos:
Another part of popularizing your new blog that some people occasionally forget is using videos to market their website. Video websites such as YouTube are some of the most popular pages on the internet so if you have a video on there that advertises your blog, you will see great results. You can get really creative with your video advertisement or simply do a video announcing your blog and providing a link to it.
Earn Links:
In order to get even more traffic to your new blog, you should also try back-linking. You of course want to try to have other websites put your link on their page (which is the idea behind using social media) but you also want to link to other sites. You should not only link to the sites that share your link with others to return the favor, but also consider linking to popular websites. If you link to a website that is already popular, it will actually increase your ranking on search engines, helping you get more visitors and feed into the residual income formula even further.
For an extremely comprehensive guide to starting a new blog, check out our free guide at this page here.  In addition if you'd like to explore more passive income topics related to blogging, be sure to check out the "Web Marketing" section of our extensive list.
Related Posts:
Images courtesy of FreeDigitalPhotos.net