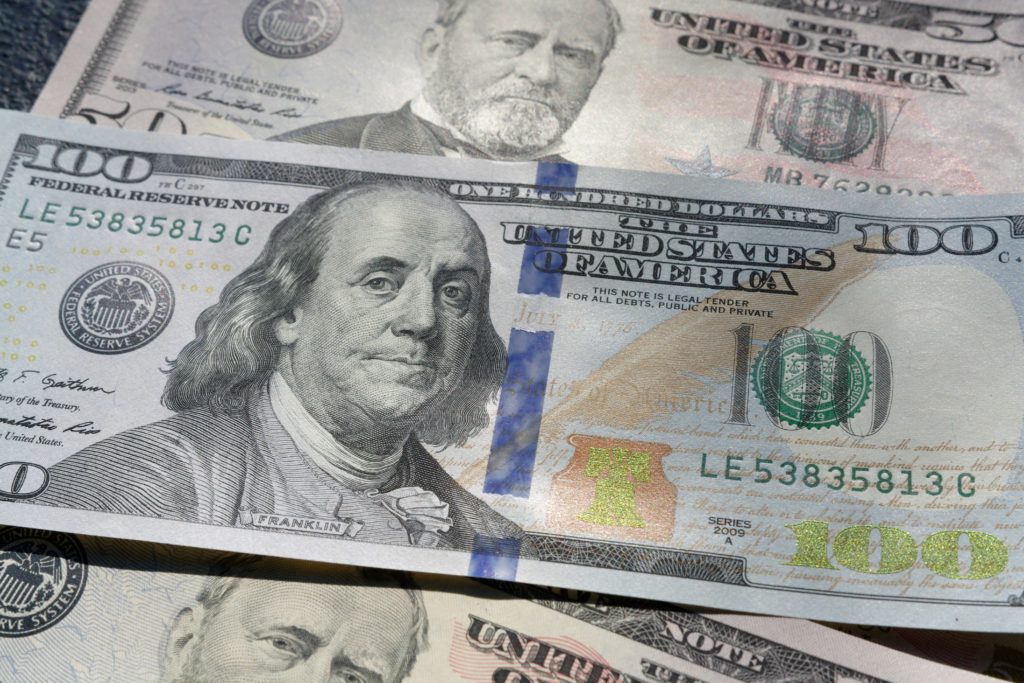 Sometimes your regular income just doesn't cut it. Extra expenses come. The car breaks down. The furnace goes out. Or you just need a vacation. Like now.
Or you decide you want to reach a major financial goal like paying off your debt to change your financial situation big time. When you need extra cash and need it now, you might feel a bit overwhelmed with how to get that extra cash.
Luckily there are many ways to make money on the side. In this article, we'll cover some ideas that almost anyone can use to get extra cash fast.
How You Can Easily Make Money on the Side
There are so many options to make some quick cash on the side. Not every idea here will work for every person. However, I'm sure you can find one or two ideas that will work for you.
Which option would you choose to make extra cash?
1. Ask For Overtime at Work
One of the easiest ways to make cash fast is to ask for opportunities at your current job. Do they have overtime hours you can work?
If so, take advantage of it! You'll get paid time and a half for your work hours, and since you're there and know how to do the job, it'll be easy.
Ask your boss about overtime doing work you already do, or ask if there are other tasks they can pay you to stay late (or come in on weekends) to do.
2. Get a Second Job
Part-time jobs are easy to come by in today's world. Retail stores and restaurants are almost always hiring.
This means you could start right away and have your first paycheck within a week or two. If you choose a job that pays tips, such as pizza delivery or waitstaff at a restaurant, you'll could have money the day you start!
One great thing about second or part-time jobs is that they're often temporary if you want them to be. You could work retail during the holiday season or help a company during their summer rush.
Then you're back to regular working hours–with a nice chunk of change in hand. Visit restaurants, stores, or job listings at online sites like Monster or Indeed to find part-time jobs near you.
3. Sell Your Stuff
If you're like most people, you've got a pretty big pile of stuff in your house that you never use. Go through your closets, drawers and storage bins and gather all of your unused items.
Then sell them on sites that help you sell your stuff. You can sell locally and for free on Craigslist or Letgo. Or, you can work to reach a larger audience by selling on sites like eBay.
You can also go to a pawn shop or consignment store to sell your stuff too. Pawn shops will give you immediate cash.
Stores like Gamestop or Half-Priced Books will give you cash on the spot too. Or, you could sell your electronics, college textbooks and Legos to a site like Decluttr. Decluttr will give you an immediate quote when you sell to them.
Selling your stuff is a great way to make money AND declutter your life at the same time.
4. Rent Out a Room in Your House
Do you have an extra room in your house that you don't use? Or unfinished basement space you don't use?
Why not make some cash by renting it out? Sites like Airbnb and VRBO will help you find people to rent your extra room by the day.
People traveling for work or vacations like renting from Airbnb and VRBO renters because it's cheaper and more inviting than renting at a hotel.
It's easy to make money this way: just create a profile on one (or both) of the sites. Then start advertising–or wait for renters to come to you.
You'll set your rates, then the hosting site will take a portion of that rate as a commission. Depending on where you live, it's not uncommon to make $75 a day just for letting someone sleep in your spare bedroom.
Hosts and guests are screened by both of these sites too, so you know that safety is a top priority.
5. Sell Advertising Space on Your Car
Do you drive a lot? Do you have a car that's in decent shape? If so, you can earn money by allowing advertisers to place wraps on your car.
Typically, companies such as Carvertise and Wrapify will pay you monthly when you drive around with ad wraps on your car.
Each company has different criteria for cars and drivers that qualify for ad placement.
Carvertise
Carvertise will let you advertise on your car if you meet the following criteria:
you're at least 21 years of age
you drive at least 25 miles a day
your car is a 2005 or newer with a factory finish paint job
you have a clean driving record
This company typically pays $100 per month, and ad durations last three to six months.
Wrapify
Wrapify qualifies you for car advertising based on your driving habits. You may qualify to work with Wrapify if you meet the following criteria:
you're at least 21 years of age
you have a clean driving record
your vehicle is 2008 or newer
you have a car free of rust and body damage
Pay for Wrapify ads varies based on the size of the wrap, your driving habits and other factors.
Driving with an ad wrap on your car is a true passive income source.
6. Sell Stock Photography
Do you have a knack for taking great pictures? If so, why not make some money selling stock photography? Anybody with a decent camera and some photography skills can make money on the side this way.
Here's how it works:
you take great photos
upload your photos to stock photography sites according to their specifications
you get paid every time a website owner or business uses one of your photographs.
Every site works differently, but two of the sites that will pay you when you put photos on their site and sell those photos are Shutterstock and iStockphoto.
One important key to making money at this side hustle? Take pictures you would imagine seeing on a business website or blog.
In other words, take photos of things that happen in real life: people at a doctor's office or other appointment. Home and play life shots. Nature and vacation shots, etc.
7. Freelance Your Skills
Do you have skills that would benefit business owners? Why not use them to start a freelancing side hustle? You can freelance with skills such as:
writing
management or assistant skills
graphic design
art or animation skills
And more. You can advertise your skills on sites such as Upwork or Craigslist. I'd recommend Upwork though. Fiverr is another option for freelancers.
8. Babysit
Do you like kids? Are you good at connecting with them? Why not offer babysitting services? Most babysitting jobs these days pay at least $10 an hour.
You can advertise your services by handing out flyers in your neighborhood. Or you can reach out to your Facebook friends.
Another option is to create a profile on Care.com. This is a site that advertises babysitters and babysitting jobs by area.
9. Care for Animals
Caring for animals is another way you can bring in some side money. You can work as a pet sitter for those who are away at work or on vacation.
Working as a dog walker is another way you can make money caring for animals. And dog owners often search for people they can pay for cleaning up the dog doo-doo from their yards.
You can advertise your services on Facebook or by handing out flyers. Or, you can post a profile on Rover.com. Rover advertises pet care professionals to help you get extra work.
10. Start a Blog
This is one of my favorite ways to make money on the side. Why? Because it can turn into a passive income source for you.
Even if you're not tech savvy, you can start a blog in less than 15 minutes. If you have a gift for writing and some valuable information to share, this could be a great side hustle for you.
It's important to remember that making money via a blog won't happen overnight. But if you're patient enough to create a great space and build an audience, you could be rolling in some serious dough over time.
I have blogging friends that make six digits per month from their blogs. This isn't a scam–it's the reality of today's techy world.
11. Create a Course
Another way to make money if you have valuable information to share is to create a course. Use videos or a website to share a skill or system you've created.
Creating courses isn't as difficult as it might seem. And there are tools that can help you. Teachable is a website that makes creating and advertising your own online courses easy.
12. Design T-Shirts
My oldest daughter gets a tidy little check each quarter or so off of t-shirt designs she made herself. And guess what: she doesn't ever have to carry inventory or interact with customers.
Instead, she just uploaded her designs to Redbubble. When you upload your designs to sites like Redbubble and CafePress, they do all of the manufacturing, shipping and customer service work for you.
You simply collect the cash you make off your sales. It helps if you work to advertise your offerings to increase awareness. But once you do this, selling your t-shirt designs can be a real passive income source.
Hint: CafePress and Redbubble will put your designs on other items too, such as mugs, pillows and more.
13. Drive People Around
Do you like to drive? Why not earn some cash by working as a rideshare driver?
Companies such as Uber and Lyft will help you earn cash by giving you rideshare jobs in your area. It's a really simple process.
First, you go to the Uber website or Lyft website. Next, you apply to be a driver. After you're approved, you'll simply download the driver app.
You'll get notifications when people in your area want rides. And you have the choice as to whether to accept or reject a job.
Bonus: you can work whenever you want; just sign in and out as available when you please. You'll get a paid dollar amount for each ride, and you have the potential to earn tips as well.
14. Deliver Groceries or Food
What if you like to drive but don't care to cart people around? Luckily, there are companies that hire people to deliver groceries or restaurant meals.
Companies such as Instacart and Shipt work similarly to how Lyft and Uber work. You become a driver, download the app and take jobs offered to you. The only difference is that you're delivering groceries instead of people.
DoorDash works about the same–except that you're delivering restaurant meals instead of grocery orders. Hint: these types of jobs can be very lucrative if you live in a highly-populated area.
15. Become a Website Tester
Want an easier work-at-home job? How about becoming a website tester? When you sign up with a site like UserTesting, you can work right from home.
You'll download an app that asks you to visit specific websites and complete small tasks on those websites. After you complete said tasks, you give your feedback on how the site worked. For every test you complete, you can get paid up to $60.
It's important to note that most tests don't pay that much, but you can still earn money for each test you complete and give feedback on. The typical test will pay you $10 for a 20-minute test.
16. Play Online With Sites Like Swagbucks
Swagbucks will let you earn points for doing things you likely already do anyway:
browse online
play games
shop online
give your opinion
Then you can use the points you earn to get free gift cards to PayPal or a number of your favorite stores. They've got gift cards to Target, Walmart and more.
You may as well earn some cash while you're goofing off on your phone. You won't get rich using Swagbucks, but you can earn a bit of extra cash.
17. Join Focus Groups
One way I earned money on the side when my kids were little was to participate in focus groups. Companies such as American Consumer Opinion and Fieldwork will pay you to give your opinion on products.
Some of these companies offer online surveys and focus groups, while others require you to go to a testing location.
It's not uncommon to walk away with a decent sized check from some of these focus groups.
18. Recycle Stuff
Last but not least, you can always make money by recycling stuff. Whether it's scrap metal from discarded appliances or aluminum cans, recycling centers will often pay you for bringing in unwanted metals.
You can find scrap metal by looking on Craigslist or placing your own ad offering to haul away scrap metal for free.
Would you rather recycle aluminum cans? Ask your neighbors if you can make a weekly run to pick up all of their cans. Or ask if you can collect the cans people discard at your job.
Summary
Whether you want to make money to pay bills, save for a financial goal, or are a college student wanting to make more money, you can make money on the side.
Just find the right avenue for you–and get to work. What are your favorite ways to make money on the side?