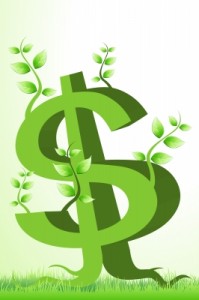 No matter what your financial situation is right now, its pretty safe to say that you'd probably welcome the opportunity to make some additional income. While most people think this means getting a second job or higher paying one than they have now, you can rest assured that you don't have to do either of those things. All around us are plenty of passive income opportunities that are available and easy to do right from the comfort of our own houses.
The great thing about passive income is that after you invest a little bit of work into it and get it going, you can automate it and not have to invest any further time into it to see the income coming. In other words, you'll be getting paid for things that you already did the work for without putting more and more time into it. This is the type of income that a lot of people really look for as it gives you the opportunity to earn money for the same work over and over again. Your life can quickly get a lot easier because you are decreasing any dependency that you have on work income while increasing the amount of money that you make. With the right option you could be saving enough for an early retirement or to treat yourself to a few nice things here and there.
Here's a couple of ones you can do from home:
Easy Passive Income Opportunities You Can Do From the Comfort of Home:
Dividend Investing:
Investing is very important but one of the easiest passive income opportunities is found on dividends paid by the stocks of companies when you make an investment in them. There are several great companies which can give you an additional percentage of your earnings and they are not necessarily ones that are going through some sort of trouble. Some of the companies that offer dividends include Proctor & Gamble, AT&T, Verizon and others. Trusts on real estate (REIT's) also give you great opportunities as they are required to pay back 90% of the money earned to the shareholders and that means additional income for you.
Rental Properties: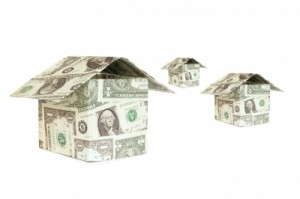 A lot of people bought properties in the early 2000's and a lot of people sold before the recession, leaving the home prices now at a much lower price than they used to be. By investing in real estate now, you can find some passive income from renting such properties. The rental money can be a good way to pay your mortgage and earn a little extra money. The real estate investment can also be great for the future when prices go back up so it is an investment that can earn you a lot of money now and if you were to sell it at a premium. There are a lot of people looking for rental properties at the moment so investing makes a lot of sense now.
Websites:
Passive income opportunities do not come any easier than building your own website. There are many things that you can do with a website including selling products, giving information about your company or a specific area or item but whatever you decide to do you should have advertisement on your websites. Each time that someone clicks on an ad you get money. You do not have to do much except promote and update your website once in a while so that visitors are able to find it. You can also put some affiliate marketing products on your website which will earn you money when a customer makes a purchase for the product advertised.
Royalties:
Royalties are a great way to earn money online. That is because it is payments that are made for work that you do once for a separate company. Let's say that you are skilled writer and you decide to write a few articles for a website that pays you royalties. Each time that someone clicks on your article and the ads in it, you get a portion of the money from the company. That can be royalties that can last forever because ten years from now, provided that the website is still functional, your articles will still be available and earn you money. Other types of work like video and audio recordings are also ways to make passive income.
More Income Opportunities:
There are lots of other things you can do from the comfort of your house and the ease of a computer. Check out our huge list of passive income opportunities that you can use to add to your portfolio of things to try.
Related Posts:
Image courtesy of FreeDigitalPhotos.net