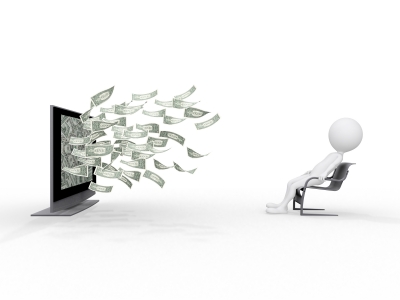 Perhaps you're looking to earn some extra money in addition to your normal salary. Or maybe you just plain want to leave your ordinary, boring eight to five job. No matter what your reason is, there is no better way to see your goals through to the end then to follow the residual income model and achieve your dreams.
Just in case you've never heard of this model before, it's quite powerful. Basically it's a practice (or theory if you will) that money can be made passively without much involvement from yourself.
That's the whole idea behind the concept of residual income. You will only need to do a certain job a few times (mostly in the beginning). And then it will continue to earn money as time passes on. Eventually, you will be earning money for something you did weeks, months or even years ago.
If you have limited time on your hands this can be a great way to make extra money. And fortunately there are several different types of residual income models out there to choose from – all with their own pros and cons.
Here is the best way to choose the right one for you.
Does The Residual Income Model Provide Continuous Income?
Before you read any further, I highly encourage you to check out this list of 19 great residual income ideas I put together.
For me, my favorite income model from this list is blogging. (Obvious – I own this website!)
Here's what I like about working with websites and blogging:
I get to research and write about stuff I like.
I publish it once and then never do anything with it ever again.
For months and years later money trickles in from my websites.
That's a very important fact. Most residual income models claim to bring you money continuously. However, that may not always be the case. The amount you receive may be temporarily high at one time, and then nothing at a later time. Inconsistency is not good!
When choosing the best model for your needs, you should take a look at the model and your potential earnings. Will you truly continue to make money after you do the work? If so, will this money appear in a continuous fashion or is it possible that you will make small amounts several weeks apart? If you are looking to replace your current job, you will need continuous income but if you are simply looking to supplement it, occasional earnings may be enough.
What Are The Long-Term Earnings?
While examining whether a given residual income model will provide you with continuous income, you should also try to determine how much you will earn in the long-term. You want to make sure that your efforts are worth it and that means that you will be able to not only achieve your return of investment, but will be able to keep earning afterwards.
For example, let's return back to my blogging example. Do you want to know how the BIG bloggers actually make their BIG five figure months? They promote affiliate products and get a cut of every product sold.
But here's the secret part. They don't necessarily use their own audience to sell to. Nope. They use other people's!
Just check out the residual income earnings potential in this model example I worked up here. You might be surprised by the possibilities of how much money there is to earn!
When considering this aspect of residual income, be sure to consider not just the length of time for which you can expect to receive income, but also the quantity of income you will receive.
How Many Ways Can You Earn?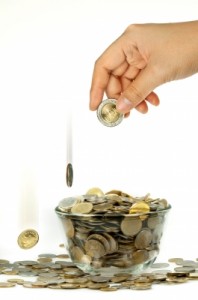 It is a given that models that offer more ways to earn money will offer a higher pay out in the end. That's because you'll be making money in multiple different ways. But because of that, before you opt for a particular model, you'll want to examine the ways in which it will allow you to create an income.
For example, here's a brief list of 15 different ideas I had for making money on the side. Though most of them are pretty diverse, they are all things you can try and build upon one another to get the most of amount of residual income you could possibility generate in a month.
If you are able to find one that seems to be something you'd like to try, then go for it. But if you are able to try multiple ones with the same conviction, than that is just going to be even better for you!
Does The Model Motivate You?
Like we said in the beginning, many people turn to a residual income model because they are bored of their job or looking for a way out. If you think this is going to be a cakewalk or free lunch, think again!
Especially in the very beginning when you're just getting going, you'll have to put in a tremendous amount of effort to get your residual income model to the point where it works in autopilot. Take this website for example. It probably took me about 6 months before I had enough pages of content to be fully satisfied with it. And after that it started to make a handsome passive income stream. But it took A LOT of work in the beginning to get there!
Sometimes when you're looking for something different or an escape, what your mind really craves is something that it can sink it's teeth in to. It wants something that will keep it motivated! So why not give your brain what its looking for. Use this website and the suggestions I've laid out for you to pick the right residual income model, and find yourself working on something that will keep you motivated for a long time to come!
Image courtesy of FreeDigitalPhotos.net