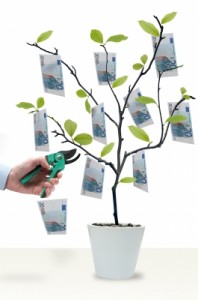 Traditionally when people think of things to sell to make money, they only think of tangible or physical items like an old cell phone or iPod they no longer use.
While you can certainly do that and you will make a few bucks, that's not really a good long-term or scalable idea. What happens when you run out of stuff to sell and still are in need of money?
One of the best things I can think of about living in our digital age is that there are a ton of things you can sell that aren't really "real" or tangible like a physical thing you can hold in your hand.
One time while I was driving work, the radio show I was listening to was talking about a gamer somewhere who sold a mythical sword within the game to another gamer for several hundred dollars. For the rest of the day, I was floored! Someone out there would actually be willing trade real money for something fake like a sword in a computer game. Once again, the laws of supply demand exist even in the digital world. Despite no "real" inventory being moved, that gamer made a quick buck.
Genius!
Intangible Things to Sell to Make Money:
Just like when I heard that story, you should be asking yourself:
What are some things to sell to make money that "don't really exist"?
Clearly there are things out there that people need that aren't really physical. And so unlike a traditional business where you have to make a product, keep it in inventory, and ship it, what if you were to offer something intangible that people truly have a need for. If you're clever enough to produce enough of these types of ideas, you could then collect them together and possibly develop them into passive income streams that you could use to supplement your traditional income.
To help get you started, here are a few ideas for you to try:
Advertising:
If you've got a blog, then you've got a great place to start selling advertising space. All you need to do is focus on building up a strong community with quality content, and most of time marketers will start emailing you with offers to place on your blog. Remember that you can always start a blog for pretty inexpensive using WordPress.
Placing an ad on your car can be another interesting thing to sell to make money. Place an ad on Craig's List directed towards local business owners. If you commute an hour to work down a busy freeway where a lot of potential customers would see that ad, then you've got a good argument to market to your prospective client.
Your Opinion:
Advertisers need to form consumer groups to help them determine if the marketing for their product will be right. Try a site like FocusGroups.com to see if one fits with you.
By simply filling out paid surveys, you can turn 5 minutes of your time into cold, hard, tangible cash. Click on this website here to access a huge list of paid surveys that will help you to get started.
Your Services: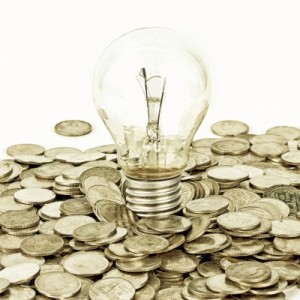 Website developers always need strong writers to produce good, quality content for them. And they will sometimes pay top dollar for packages of several articles. Look for potential work on eLance.
If you have any skill at programming or working with code, then a frustrated website owner somewhere will gladly pay you to take care of some problem he is having. Scope out the job postings on a site like oDesk.
Lots of people need cool graphics for all sorts of reasons. Market your artist talent to potential clients using a site like 99designs.com.
The digital camera has gotten everyone into photography, and those photographs could be worth something to someone else. Upload them to a place like Flickr or iStockPhoto and see if anyone has a need to license them.
If you know how to mix music using any of the stylish new software packages that are out there, then you could turn that musical talent into the next commercial or theme song for a developer somewhere.
When a business doesn't know what to do, they will be willing to pay big for your consulting time. So even though you're trading your time for money, you may be able to command a rate that is higher than what you'd traditionally make using other forms of employment.
Maybe the job a business needs is much smaller. That's when you can pick up jobs doing freelancing for various functions. Try a site like FreelanceJobOpenings.com to see if there is a posting for something you could do.
Believe it or not, business plans are also among the things to sell to make money. And it can be done on something as common as eBay! Like many other postings on the popular auction site, your ability to sell your idea on eBay mostly comes down to how well you put together your sales post.
Related Posts:
1) How to Make Extra Money on the Side at Night
2) Passive Income Opportunities You Can Take Advantage of From Home
3) What Are Some Great Work From Home Ideas?
Images courtesy of FreeDigitalPhotos.net