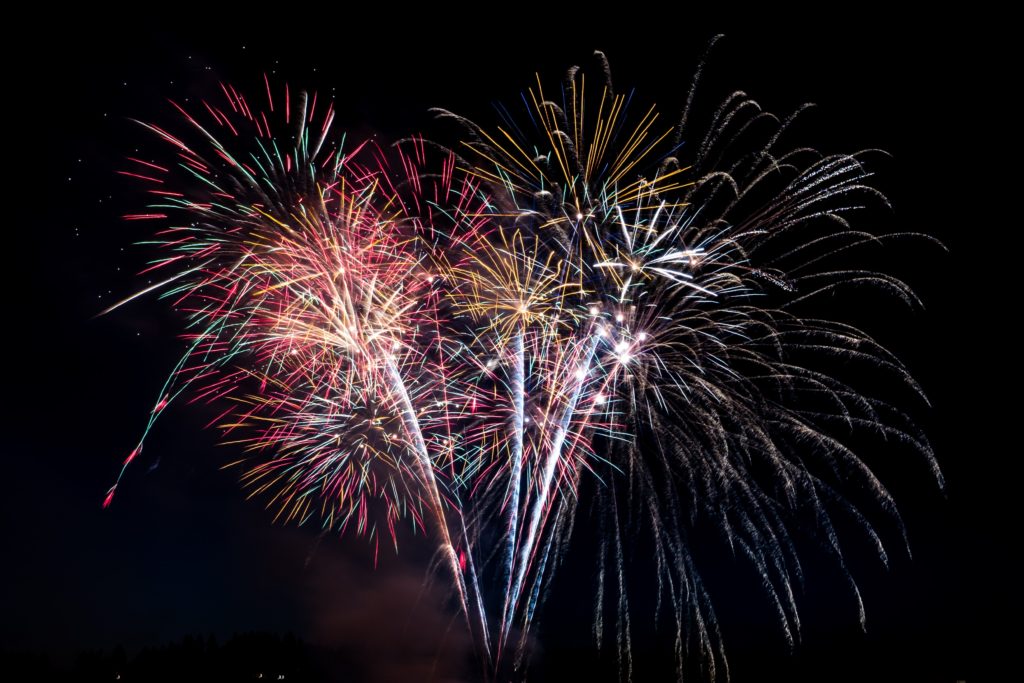 I know what you're thinking. You'd like to make extra money. You've really thought long and hard about it.
But there's one thing that gets in the way – your job! Your job probably takes up more time than you'd like it to as is.
Now you're going to take on another job to bring in extra money?
You want extra money. You might even need extra money. But you also need a life. So with that in mind, when exactly are you supposed to find or make time to do anything in addition to the job you're already doing now?
Fortunately for you, there are a lot of people that are in the same situation as you. And they've figured out how to make their spare time just as profitable or more than their working hours. How?
Easy Ways to Make Extra Money at Night
People have learned how to make extra money on the side during their off-hours when they are not at work. And believe it or not, there are actually a number of ways to earn an extra income— ways that won't require you to have to give up your day-job or consume your life completely.
Here are a few of best ways to make extra money that could start tonight.
1. Take On Freelance Jobs
Do you have skills you could use to do freelance work? Can you:
Write
Do graphic design
Design websites
Draw art
Make music
Or any other number of freelance skills? Sites like Upwork and Fiverr will help you get access to freelancing jobs no matter what your skills are.
Personally, I started freelance writing six years ago. Today, I make over $30,000 a year writing part-time. You in?
Write down a list of your skills and start finding ways to use them as a freelancer. For instance, if you're great at graphic design, why not post some t-shirt designs or sayings on Redbubble or CafePress?
You upload your designs, advertise your work and the sites create, sell, collect the money and give a portion to you.
The nice thing about freelancing is that since the work is by contract, you can work on it at night or whenever it suits you.
P.S. If you're a writer, be sure to check out our list of places to find freelance writing jobs.
2. Invest Your Extra Money
Investing is the all-time classic way to make some extra money on the side. Use your nights to research potential companies, and then decide which kinds of stocks to buy. If you're really savvy, you'll pick dividend stocks that pay you a cut of their earnings every quarter.
Another option is investing in crowdfunded real estate. With crowdfunded real estate, you get to own pieces of properties that are purchased by crowdfunded real estate companies like Rich Uncles or Fundrise.
This is a way you can invest in real estate without having to own properties directly. And you can start investing with a lot less money too. Rich Uncles lets you get started with just $5. Fundrise lets you get started investing with just $500.
As with dividend stocks, if you choose the right investment product, you can get paid monthly dividends on your investment.
3. Take Paid Surveys Online
Taking paid surveys online is about the easiest and most mindless way to earn some extra money. Companies like Swagbucks and Survey Junkie will pay you to take surveys on your schedule and at your leisure.
Your earning potential is really only limited to how many surveys you can complete. Note: you won't get rich taking surveys, but it is an option for making money at your leisure with very little effort.
4. Get Your Side Hustle On
Here's the deal: you've probably got at least a few skills you can use to make money right in your own neighborhood or city.
Can you mow lawns? Babysit? Take care of pets? Be a dog walker? Wash cars? Do minor house repairs? Paint interior walls? Clean or organize rooms, houses or offices?
Use your skills to make a few bucks around your neighborhood. Advertise them on Facebook or Craigslist so people know you're available for work.
5. Get Paid To License Your Photos
Blog, website and other professional venues need plenty of good stock photos to choose from for their advertising campaigns. No matter if you're an amateur or professional photographer, your digital photos could make you some serious passive income.
Simply upload your great photos whenever you have time for it, and rake in the cash when people purchase the rights to use them.
Be sure to take the right photos, such as ones that mimic real life.
Related: How to Make Money with Photography Stock Images
5. Do a Critique of Websites
Do you work with websites or know anything about search engine optimization (SEO)? If you do, then you could help out any number of websites by critiquing them.
Look for work on sites like Elance or oDesk, or sign up with a company such as UserTesting. Typically, you have a few days to complete tasks, so you can make your observations on your own time.
6. Write An EBook
Do you have a gift for writing? And some important or entertaining information to share? Writing an eBook has become a popular way how to make extra money on the side.
Talented writers can take their time producing pages of content and then self-publish it when it is ready. Using a major outlet on Amazon, your product could reach the hands of thousands of potential buyers every day.
7. Become An Online Tutor
Do you like the idea of tutoring but don't want to have to give up your day job?
With the growing acceptance of classes being taught over the internet, there is a demand for more and more instructors that are tech savvy as well as qualified to teach the material.
Companies like VIPKid and Course Hero let you sign up to be a tutor and teach people all over the world.
Fortunately, a lot of these classes can be taught at night or pre-recorded, and right from the leisure of your own home in front of a webcam.
8. Sell Crafts
People are always willing to pay for things made by creative people when they need them. Do you have a knack for making items for parties, weddings, celebrations, home decor etc.?
By setting up a shop on a site like Etsy, you could create an offering for people to order from you. Then in your off-time you could make those items and ship them.
9. Sell Advertising On Your Blog
Having advertising on your website is by far one of the simplest ways of creating passive income today. The reason this works for people who are busy is because you can add the advertising to your site at night or basically any time you want.
And once the advertising is up for readers to see, it will earn you money without your interaction. A few popular advertising providers to try are Google Adsense, Amazon Affiliates and Media.net.
Don't have a blog? We can show you how to start a blog in under 15 minutes. With a little time and effort, you can be making money every day with your blog.
10. Teach an Online Course
Do you have knowledge about a subject that others could benefit from learning? Why not create an online course?
Companies such as Teachable can help you create attractive online courses right from the comfort of your home. You can teach people skills you know and are good at, such as:
Cooking skills
Tech skills
Entrepreneurial skills
Language skills
The possibilities are endless!!
Summary
There's no shortage of ways to make money–at night or any other time. Just put your thinking cap on and start raking in the cash!!
Do you have a way you make money at night? What are your suggestions for bringing in extra cash?
Images courtesy of FreeDigitalPhotos.net