If you've got time on your side, than investments like stocks, real estate, and businesses can be great for building long-term returns and passive income for years to come. But what about when you've only got a small amount of time to work with? What if you're planning to use the money in 6 months to 5 years and are just looking for a place to park the money in the short term. You definitely don't want to risk losing your money in another economic down-turn like we experienced in the Great Recession of 2008.
Luckily there are a number of great financial products that have been built to serve this need. But as you shop around, you'll notice that some of them pay better than others in addition to having varying degrees of risk. As a savvy investor, you're going to be interested in knowing where to find the best short term investments so that you get the most value of your money despite the short-lived time frame.
Finding the Best Short Term investments:
The goal of these investments is to protect your money for the short term. As we mentioned above, you'll want your money to still be around when you need it in a few short years. So because of this, the returns will be very modest. Even though interest rates aren't very high right now due to the lowering of interest rates by the Federal Reserve, there are still a number of places you can invest your money if you are only able to briefly part with your money. And remember: Once interest rates do return back to "normal", these products will make even better long term investments to use in conjunction with your other high risk ones.
Online Savings Accounts: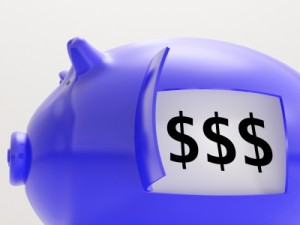 Forget keeping your money in a traditional brick and mortar savings account that earns virtually no interest at all. These days if you're willing to keep your money in virtual form by doing your banking online, you'll find a much better interest rate.
Don't worry! Your money is safe. These kinds of banks take just as many precautions (if not more) than your traditional banks. Just be sure to only use a reputable bank by checking their credentials on site like Bankrate.com.
Try an account at a place like Ally or Capital One 360 (formerly Ing Direct).
Government I Savings Bonds:
I-Savings bonds are a unique investment because they bring to together the rate of inflation with a fixed interest rate. You pay the face value of the bond and then you let the interest build. You don't have to worry about not getting your principle back because you have the backing of the U.S. Government to return your investment.
You can buy these bonds directly from your local bank or from TreasuryDirect.gov.
CD's (Certificates of Deposit):
A CD is an arrangement with a bank where you make a deposit into an account and then do not touch that balance for a pre-determined amount of time (usually anywhere between 1 month to 5 years). In return, the financial institution will pay you an above average fixed rate of return for your deposit.
CD's have been one of the best short term investments to be offered for years by both traditional brick and mortar banks as well as online banks because they are so simple to use. With the advent of online banking, setting one up has become even simpler because you can set one up in 10 minutes and fund it using your regular checking account.
Related Posts:
1) Good Investment Ideas You Need to Try Today!
2) The Steps You Need to Take to Know How to Make Your Money Grow
3) The Best High Return Investments with Modest Risk
Images courtesy of FreeDigitalPhotos.net