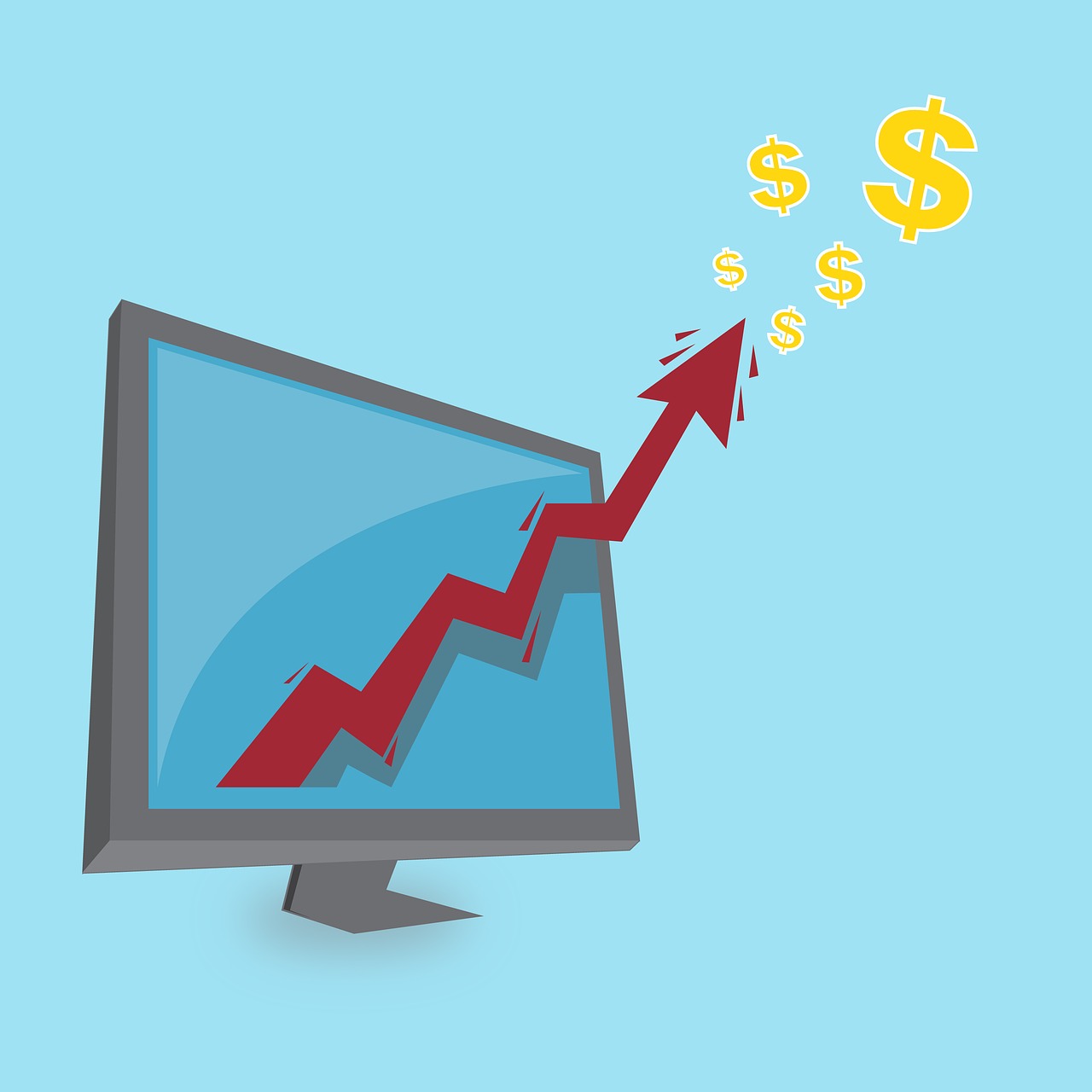 It wasn't all that long ago when I first started really looking into all the ways you can truly create real passive income streams and discovered that the Internet is just littered with opportunities to make money fast free.
The trick in knowing how to earn money online is that, just like anything in your life, you have to be willing to put forth the effort, determination, and a little bit of initial investment.
It's not going to be an easy or overnight thing.  Even if you think you know what you're doing, you're going to encounter a few unsuspecting surprises that will take ingenuity and creativity to overcome.
But it's a long term investment that is well worth it, and that's all part of the game.  It takes grit to be your own money maker and establish an income based on nothing more than your talents.
In case you've been looking for a few of these kinds of money making opportunities, here are my experiences with a few very popular methods.
How Can I Make Money Online?
First off, when we're saying "free" here, we mean "free after the initial effort".  Nothing is ever truly free.  But with blogging, it's pretty darn close!
When you're starting a website to make money online:
The initial investment is next to nothing and
You'll make it back in such a short amount of time that you're initial costs will pale in comparison.
Take this website for example.  I started GreatPassiveIncomeIdeas.com with an initial investment of less than $100.  To date website has made money almost five-figures, so that's not a bad return!
I'm sure you're probably asking yourself: How exactly does an online investment of less than $100 turn into thousands of dollars of income?
The key: Finding the right way to monetize your site.  Here are some of the most popular methods currently being used.
Google Adsense:
The Google Adsense program has got to be one of the ultimate ways to make money online free.  No joke!  In fact, a significant portion of my online income right now is coming from Adsense.
Some months my earnings collectively was almost $800 for one month!  If you would have told me years ago before I started blogging that I'd be making $800 per month while I was at work and sleeping, I would have thought you were crazy!
For some people, that's nothing.  One of the blogs I follow regularly makes well over a few thousand a month doing something similar to what I'm doing (but just a little bit better)!
Adsense are the ads you see on most websites at the beginning, end, and sides of a website.  The way it works is you place these ads on your website and Google pays you every time someone clicks on them.  It might only be a penny or it might be a few bucks – the actual amount of money you make all depends on what price Google sets with the advertiser.  It costs absolutely nothing to join Google Adsense, so there is no risk whatsoever.  You just have to own a website.
First off, that's really powerful when you stack this up against other types of advertising opportunities.  Most other forms of advertising only pay you when you click on the ad and actually sell a product.  Though that can be a very lucrative business too, I've seemed to have less luck going down that road.  So I can appreciate making the money up-front.
The trick to getting this online money maker to work is to create one or more websites that people will visit regularly.  For example, I own several niche websites that focus on very specific topics.  The articles I post on those websites make their way up the search engine rankings and get lots of visitors naturally from people researching those topics.  The game then is that a portion of those visitors will typically click on the ads which in turns generates my online revenue.
Learn more about Google Adsense here.
Amazon Associates:
In case you didn't know, the Goliath online retailer Amazon will pay you to place ads on your website.
Just like Adsense, the program is totally free and great way to earn money online.  As long as you've got a quality website, you're in!  But unlike Adsense, you only make money when someone clicks on one of your ads and then they actually buy something on Amazon.  Amazon Associates pays you a commission with each sale based on the total amount of goods that was purchased.
There's some good and bad to that system.  You lose that ability to easily make money when someone simply clicks on one of your ads.  But then again the payoff can be substantially more.  For example if you are promoting a product on Amazon that costs $500 and you happen to get an average of 5 people per day who actually click through and buy it, you could be looking at well over $3,000 in commissions for that month (probably more).
Lots of people have done really well with this strategy.  One of the best documented cases I can think of is Tung Tran who wrote a website about work-out dumbbells.  In a relatively short amount of time he was making over $1,000 per month just from people clicking on his articles and buying the dumbbells on Amazon.
I'm actually experimenting with this strategy right now with one of my niche websites.  The website promotes semi-expensive musical equipment which could eventually work itself out to big bucks for me each time a sale is made.
Website Flipping:
You know that dumbbell website I just told you about?  So the story there ends with the creator selling it for over $10,000.  Not too bad for just under a year's worth of work!
People make money online this way all the time.  And again, it's free – you only pay a seller's fee when you actually sell the website.  So really you have nothing to lose.
One of the most popular websites out there that does this all the time is one called Empire Flippers (formerly Adsense Flippers).  Their game for making money online used to be to buy up websites and then make money off the Adsense revenue (just like we already talked about).  But then they took things a step further and found that they could make even more money by selling the websites at a premium.  They then also started brokering website sales for clients and that just boost the earnings even higher.
You can also do the same thing yourself.  If you own a website that you no longer do anything with, you can list the website on the well-known site Flippa and auction it off (similar to the way you would on eBay).
EProducts:
If you promoting stuff for everyone else doesn't really sit well with you, then why not create a product of your own to sell?
For example you could write an eBook or produce some type of useful app or software that people could download at a fixed cost without your involvement whatsoever.
The best part about this strategy is that to make money you don't necessarily have to create the product yourself.  The extremely popular keyword research tool Long Tail Pro was created by a guy named Spencer Hawes and he is not a software programmer.  He just came up with the idea and then paid various freelancers to put it all together for him.
Lots of people do the same thing with eBooks.  They will pay a pretty minimal amount of money to write certain sections (or the whole thing) and then sell it on Amazon.
Remember – There are plenty of ways to make money online free (or pretty close to free) beyond what we've described here.  But no matter what you do, it will take some work to get the ball rolling.  And even though it may be difficult at times, you'll be glad you did once you see that income roll in.
What are you doing to take advantage of your chances for making money online?
Featured image courtesy of Pixabay