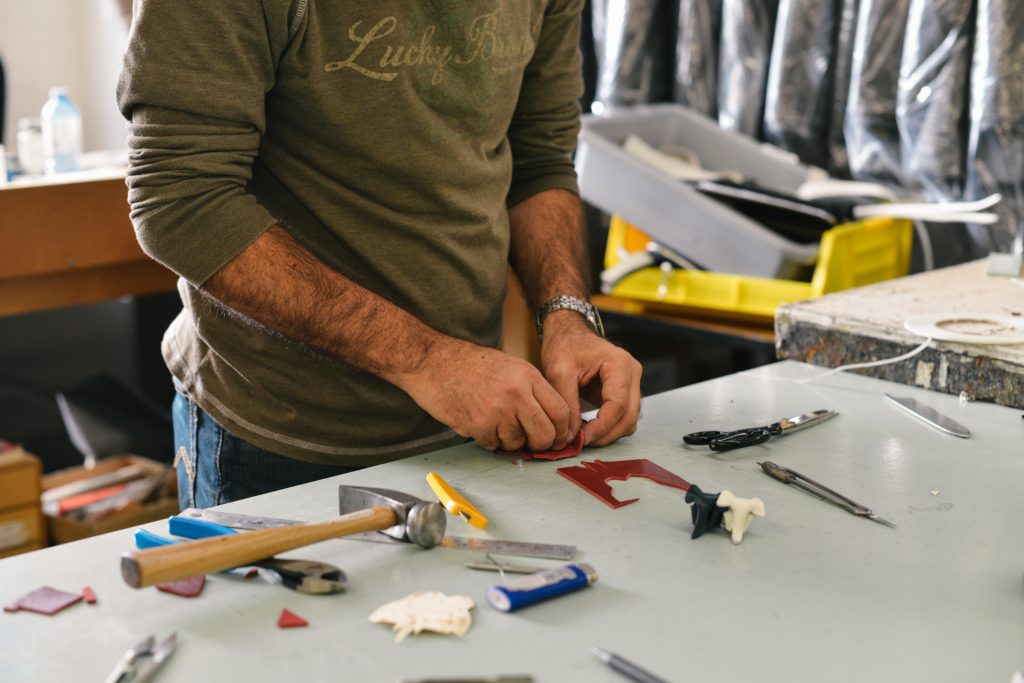 What do you like to do on a Saturday or Sunday afternoon?  How about when you get home from work? 
Did you know you can get paid – and paid well – just for doing the hobbies you already do?
So, instead of sitting around watching TV, why not make some extra cash just by participating in the hobbies you know and love?
Money Making Hobbies You Can Use to Get Wealthy
If you're like most people, you probably don't realize just how much extra cash you could earn by using fun skills you already have.
Whether you're producing something that someone else may want, or sharpening a skill or talent that could be beneficial to others, your pastime activities could be worth more money than you think.
Having money making talents is the back-bone of creating your own passive income streams.  Because you have a skill that others will pay you for, you can earn money on the side. 
But the other part of it is that you also have to be willing to market these skills to the right people.  In some instances your retirement income could even be supplemented by these hobbies.
Check out this list of things you could be doing with your time that could eventually result making money on the side:
1. Investing
Learning about personal finance and investing has not only been one of the helpful life skills I've put my time into, but it is also in my opinion one of the best money making hobbies of all time.  
First of all the articles I find to read help me to sharpen my skills at picking out the best stocks or mutual funds.  Learning more about investing – and implementing the right advice – helps me get richer.
On top of that, I end up saving myself thousands and thousands of dollars in possible lost income to taxes and penalties by learning about what and where to invest my money. 
If you'd like to get started, here are a few small investment ideas that take less than one thousand dollars.  
2. Handyman Work
Being handy around the house has long been a money saving and useful skill to have.  However, it could also work to your benefit if you're interested in flipping homes. 
For example, you could purchase a foreclosed home at rock bottom prices. Then do all the renovations yourself to make it attractive to new buyers.
Top off your earnings by selling the house for much more than you paid for it.
Not sure about house flipping?
Why not use your handyperson skills to earn some side hustle income? You could start your own business and advertise on free sites like Craigslist.
Or, you could sign up with a service like TaskRabbit and bid for local small handyman or labor jobs in your area.
Another option would be to contact local landlords and ask them if they're in need of handyman services.
3. Use Your Sports Skills
Do you know how to play or teach a sport really well? Why not be an instructor for a kids' class based on your sports expertise?
You could hold a gym class camp, or teach an individual sport via private lessons. Another option would to be to start a club like a running club, hiking club or biking club.
If you're not ready to start your own biz, you could start by working for local community ed sports organizations. Some positions, such as baseball umpires, pay quite well.  
4. Fitness Instructor
This is one that my sister used to her advantage.  Rather than simply "go to the gym", she got herself certified as a fitness instructor. 
Now she gets paid to go to the gym, work out, and teach others in the process.
Bonus: You could use your fitness instructor certification to start your own personal fitness coaching business too. A lot of people would rather have in-home lessons instead of being on public display at the gym.
You could design workout programs for each client's goals, and get paid well to do so.
5. Use Your Music Skills
Being a musician is one of the more versatile of the money making hobbies available. If you're good at what you do, you could:
Teach instructions to students via private lessons
Record and license the music on a site like Getty Images Music
Yes, just like you can get paid for your photographs (more on that below), you can get paid for your music.
6. Use Your Photography Skills
Similar to being a musician, being into photography and having the right equipment can also be a pretty lucrative hobby to have. When you're good at taking photographs, people will pay you to:
Take pictures of their wedding, graduation, party, anniversary, announcement, etc.
License your stock photos over the Internet.  Follow the link to see a few suggestions of where you can get started. Selling stock photos is a legit passive income source.
7. Blogging
Starting and running a blog is a surprising money making opportunity that a lot of people don't think of right away. 
You might think blogging is no different than messing around on Facebook or sites like that.  Surprisingly, though, if and when your blog gains in popularity, you will position yourself to start receiving generous advertising deals. 
This is how many bloggers are able to receive over thousands of dollars per month from their efforts.
The other way a blog can be rewarding is that, like a rental home, the blog can gain value as an asset.  If you sell your blog when it is at the peak of its popularity and earnings, you could command several thousand dollars for it. 
When I sold my last blog in 2017, I made $11,000 for the sale – and the blog wasn't super popular either. Read here for more ideas on how to build a network of money making websites.
8. Coding
Suppose writing blogs really isn't your thing, but you still love computers! 
You may be good at programming, HTML, C++, visual basic, or any of the other popular programs that are out there. 
If that's the case, someone somewhere will need your talents, as coding to the average person can be a very cumbersome challenge.  Advertise your abilities over the Internet, or use a place like Upwork to find jobs.
9. Writing
Writing is a skill that is always in high demand.  People need writers for blogs, books, articles, publications, brochures, marketing media, etc. 
And not only do they need this content to be well written, but also thoroughly researched, specifically structured, etc.  Try a place like Upwork to market your talents.
Sites like Problogger (check out their jobs board) can help you search out freelance writing jobs.
And if you do have a blog, be sure to advertise your writing services on a "Hire Me" page on your blog.
10. Graphic Design
A good logo or graphic can make or break an article or marketing publication.  And an attractively designed business card can get business owners more clients.
If you know how to illustrate something digitally, then you could be hired as a freelancer from someone in need of your services.  Try a site like 99designs or Upwork to find projects or advertise your services.
11. CAD Work
Do you know how to use computer-aided drafting (CAD)?  Even though this might seem like one of the more niche money making hobbies, lots of people need drawings to be created for their home or small scale projects. 
If you have this skill, then it could help to make you some money on the side for only a few hours worth of work. Advertise on Craigslist in the real estate section, or the services section.
12. Make and Sell Your Products
Last but not least, you can use your hobbies of making products to sell on sites such as Etsy.
Do you knit, crochet or sow? Why not make baby products to sell? Do you woodwork? Make custom flash drives or key chains.
What about making hand made jewelry or creating and selling digital downloads? The possibilities are endless.
Etsy is a platform that reaches tens of millions of buyers each year. Use it to sell your hand made goods, whatever they are.
Bonus: Etsy lets you sell vintage goods or craft supplies too. Use it to make extra money with your hobbies.
Bonus Tip
Okay, so you've learned about some great ways to earn cash from your hobbies. But maybe you don't want to turn your favorite pastime into a job.
Why not write an ebook or online course on how someone could learn to do your favorite hobby? You could write a book on secrets to woodworking or share your graphic design tips.
Maybe you could write on how to start and run a successful running or hiking club. Instead of selling your skills, you could make some money by sharing your skills with others.
ebooks are easy and cheap to publish, and they can be a great form of passive income.
Related post: How to Write ebooks for Money
Summary
It really isn't difficult to use your hobbies to earn extra cash. Yes, it will take a game plan and some hard work.
However, with the right efforts you could eventually make enough cash to replace your full-time income. Or, you could create a lucrative passive income path for yourself.
The point is that there are dozens of ways you can use your hobbies for profit. If you're going to be participating in them anyway, you might as well make some cash in the process.
Have you ever used a hobby to earn extra money? If so, what was the hobby? How did you market it?
Feel free to share your experiences in the comments section.