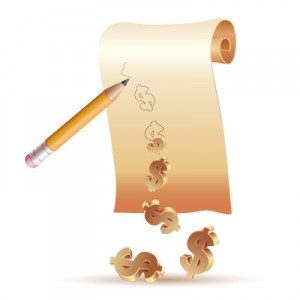 Despite how many articles are created each day on the same topics, quality content is still the most important thing a website can provide their audience. That's because every successful blog owner knows that in order to keep their readers coming back they need to give them the tools that they can use to benefit their lives. And having a loyal reader base is the first step to building a foundation for a strong passive income stream!
As important as that sounds, you may not realize it, but a lot of the blog articles and text you find on the Internet were not written by the blog owners themselves. More than likely the text you read was created by hired freelance writers who have discovered how to make money writing content for blogs and websites. And most of those writers were everyday people like you and me who just like to write for a hobby. Only they found a way to make money from it!
What Are Some Ways How to Make Money Writing?
Most reputable blog owners are willing to pay a reasonable rate for writers that can create content that their readers will find practical and can add value to their site. Here are just a few of the things that webmasters will contract out to content writers:
Staff writers – Writers who contribute regularly to a blog or website.
Ghost writers – Writers who create content for other people without expecting to be named or credited.
Content / copy writers – These writers simply produce material that the owners can use throughout their site.
Research – Finding information that the content can be based upon.
Proofreading – Reviewing the written content for grammar and readability.
What Aspects of the Writing Are Contractors Looking For?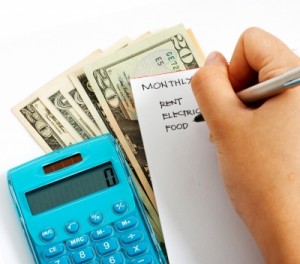 Like any service related job or project, the client is probably looking to get the best return for the least amount of effort possible. And so as a good contractor, there are a number of ways you can accomplish this:
Quality. No one wants to read something that is boring. Nor do they want something that looks like it was automatically written by robot or non-native speaking writer. Contractors will be looking for great content structure, proper grammar, text to have been proofread, and good overall flow as you read through the material.
SEO. Being a good story-teller is not the only how to make money writing. If you are familiar with how search engines or websites work and have any knowledge of search engine optimization (SEO), being able to write within those SEO guidelines will be absolutely valuable to your client. These would be things like being sure to include keywords, keyword synonyms, title tags, headers, bullets, etc.
Communication. Contractors like to know what's going on. If you take on a longer term project, don't keep them in the dark. Send them a quick, periodic email every few days letting them know where you stand on delivering their writing. Also if you have any questions, don't be afraid to email them to the client.
Delivery. If you do in fact take on a job, make sure that you actually deliver and produce results. Not delivering on a project will not only result in no payment or a refund, but it will also guarantee that that contractor (and possibly the people they know) will not ever work with you ever again. Don't do anything that is going to hurt your reputation.
Where to Find Blog Writing, Money Making Opportunities?
Not only are there lots how to make money writing, but there are also lots of places where you can find freelance writing gigs as well. Here are a few of the common ones to try:
Craigslist – Local writing and editing jobs
Blogs within a niche that interests you
Related Posts:
1) The 10 Best Money Making Opportunities from Blogging
2) How to Earn Affiliate Income Using Other People's Websites
3) What Are Some Good Online Residual Income Opportunities?
Image courtesy of FreeDigitalPhotos.net