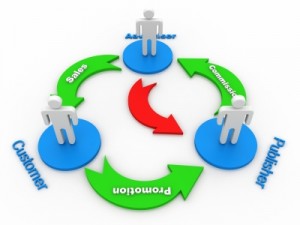 Chances are that if you're looking for ways to earn passive income online, then you've probably read the countless blogs out there that brag about how much money they've made in affiliate income and how easy it is to get rich from them.
But you're frustrated! You've started your own website, done everything you can to drive traffic to it, and still are struggling to make any revenue from it at all. So what's going on? What are you doing wrong and how is this really supposed to work?
Earn Affiliate Income Beyond Your Own Site:
True – growing your own website and using affiliate programs to earn money online is just one way that people leverage the power of these systems. But there's something else that a lot of the big time affiliate marketing guru's aren't revealing to you:
Many times they "buy" their success by using other people's websites to do accomplish the same result.
Think about it:
Why spend the time and money to build your own website when there are thousands of them out there that already command thousands or tens of thousands of visitors each day? Why not leverage their popularity to your advantage?
If you were to place your affiliate link on one of those sites (called publishers) that is relevant to your product, chances are that the higher traffic would probably not only increase your potential for revenue, but also the conversation rate would be higher given that those readers care more about that niche and are interested in that item or service.
Now you have not only bypassed the energy required to develop your own website, but you have also instantaneously capitalized off of another website's traffic. And the best part is that this process is scalable – meaning you could research several publishers and do the same thing over and over again.
A Business Model Example for Affiliate Link Placement: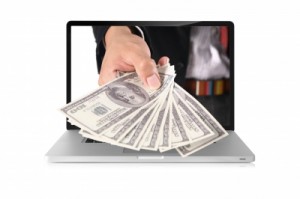 Consider the business model for such a link placement:
You find an affiliate product with a payout of $40 per conversion such as banking service or financial institution.
You find a website that receives 100,000 pageviews per month that is completely relevant to the niche of your product.
Remember that not all web pages receive the same amount of traffic. Usually they receive a decent amount in the beginning when the post is new, and then drift off as the post becomes older and gets achieved. However if the post is written decently following general SEO guidelines and using relevant keywords, then it could utilize the strength of the website's stats to rank well within the search engines and be found naturally by people who search for that keyword. Considering all these factors, you estimate that your post will receive 1% of the 100,000 pageviews per month over a 12 month time frame. Thus you expect to see at least 1,000 people view it per month (or 12,000 per year).
Suppose you write a great post containing your affiliate link and you are shooting for a 1% conversion. That means $40 x 12,000 pageviews x 1% conversion = $2,400 in potential affiliate income.
So how much would a link like this cost you? Lots of websites or blogs will allow sponsored posts somewhere in the magnitude of $200 for 12 months of activity. So for a potential $200 investment, you could possibly secure a 10X return! Not too bad.
Now multiply that across 5 or 10 websites. Now your potential for income just got a whole lot bigger! And what did you really have to do to get there? A little bit of research, perhaps write or edit the post, and secure the link placements. That's quite a bit of minimal effort for maximum return.
Play Nice With Google:
Remember that according to Google Webmaster Guidelines, Google will penalize sites for the placement of paid links to manipulate search engine results or ranking. Since your objective here is to earn affiliate income from the site and not gain link juice from the placement, the website should make sure to place a "nofollow" attribute within the code for the link. That will keep Google in your good graces and keep the webpage containing your link from entering oblivion.
Related Posts:
1) What Are Some Good Online Residual Income Opportunities?
2) Great Extra Income Opportunities Using The Internet
3) A Great Residual Income Formula Using Blogs
Image courtesy of FreeDigitalPhotos.net