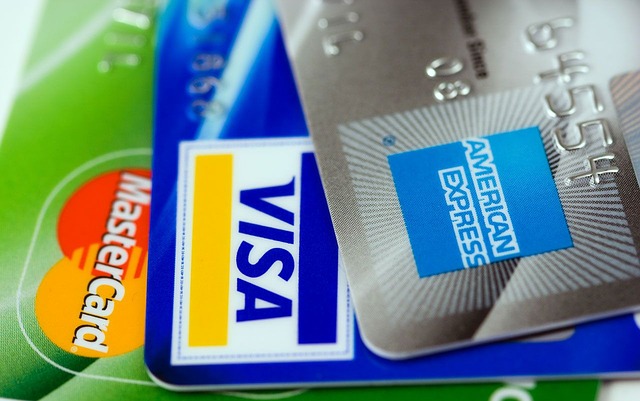 Rocking the cashback credit card rewards is a passive income strategy I've been using since I was first introduced to them way back in college.
I remember one of my best rewards-scores ever was when I put my entire tuition payment on the credit card (and of course fully paid it off when the balance came due). I earned $200 in cashback instantly that month!
That was a number of years ago and since then credit card companies have become more savvy about how they structure their cashback rewards programs. But that doesn't mean there aren't still some great deals out there that you can easily take advantage of!
The following cards are the ones I use today to maximize my cashback returns and get the most out of the two spending categories that really hit our budget hard every month – gas and groceries. These are not affiliate links – I really do use these credit cards and believe them to be one of the best combinations out there.
Plus: Each one of these credit card suggestions has no annual fee! So you can feel free to apply and hold each card without getting any sort of usage charge.
The Best Gas and Groceries Cashback Credit Cards:
Chase Freedom.
The Chase Freedom card (the one my wife and I frequently call "the blue card") is a cashback Visa or Mastercard that offers you:
5% cashback in certain spending categories for a three-month period
1% cashback all other times
What are those 5% cashback categories? As you can guess, they are very common things you'd typically purchase anyways such as:
Amazon purchases
Gas
Restaurants
Groceries
Movies
Department stores
Home improvement stores
And more
Basically for three months they feature one or more of these major spending categories and allow you to get rewards for up to $1,500 in spending. That's as much as $75 in cashback.
The cashback can later be used for straight cash or for gift cards. Sometimes near Christmas they will offer the gift cards at a discount.
Discover CashBack Bonus.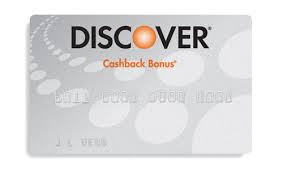 The Discover Cashback Bonus card is very similar to the Chase Freedom card in almost every way. They too will "group" certain cashback categories together for a three month period and allow you to earn 5% for these types of purchases. You'll get rewarded for up to $1,500 in purchases and earn as much as $75 in rewards.
Even though Discover advertises that you'll earn 1% for all other purchases, they do have a defined "tier" system in place where you start earning 1% after so many thousands of dollars in purchases. Make sure you read the fine print of the rewards program to really understand the terms.
Like the Chase card, you can later use the cashback to get straight cash or gift cards. The nice thing about the Discover gift cards is that they are almost always offered at a discount, sometimes allowing you to redeem $40 for a $50 gift card!
Fidelity American Express.
The Fidelity American Express cashback credit card is one of my absolute favorite rewards cards of all times.
Their terms are simple: No matter what you buy you always get 2%! Period!
Although that may not sound like a lot, it really can add up immensely month after month. Considering there are no limits as to how much cash you can get back, your purchases can really add up very quickly!
The cashback is deposited into your Fidelity brokerage account (free to setup) where you can they invest the money or redeem it for straight cash.
The only downside to this wonderful card is the fact that not all stores or businesses accept American Express. So if you do get this one make sure if you get this one that you also have a second credit card available.
A Cashback Credit Card Strategy You Can Really Use:
Now that you know which credit cards offer you the best cashback rewards, it's time to put all the pieces together so that you can really get the most out of your spending every month.
Here's the strategy that I use to really get the most of our gas and grocery spending (as well as all our other spending areas):
With the Chase and Discover Card, always signup for whatever their featured category is for the month (it's free). Often they will be different from one another, and that's a good thing for you! For example, January through March might be 5% back in groceries for Chase and 5% back in fuel for Discover Card. That means you've got two major spending categories you can hit hard for this three month period.
During those months use these cards for whatever their featured spending category is. For example if Discover Card is 5% for gas that month, make sure ALL of your gas purchases go on this card. Once the three-month period expires and the categories reset, cease using that card for those types of purchases.
For all other non-category purchases, use the Fidelity American Express cashback card. That way you'll earn 2% instead of 1%.
If the store doesn't accept American Express, then use your Chase Freedom card and earn 1%.
Using this strategy I've been able to maximize my rewards to over $1,000 per year! That's not a bad way to passively earn four extra digits of side income.
If you're an avid traveler, you can also check out our top 5 airline rewards credit cards at this post here.
A Word of Caution:
Remember: When it comes to using credit cards, there are two very important things to keep in mind:
ONLY buy things you were going to naturally buy anyways. DON'T make special purchases or extend yourself just to get more cashback rewards. It's not at all worth it to spend more money just to get a measly 2% back on that purchase.
Make sure you pay off all your credit cards in full each and every month. No exceptions! If you don't, you'll have to pay some hefty interest rate; which is exactly how credit card companies make money off of you. Don't let them do that! Turn the tables on them and get all the rewards you can get.
Featured image courtesy of Pixabay.