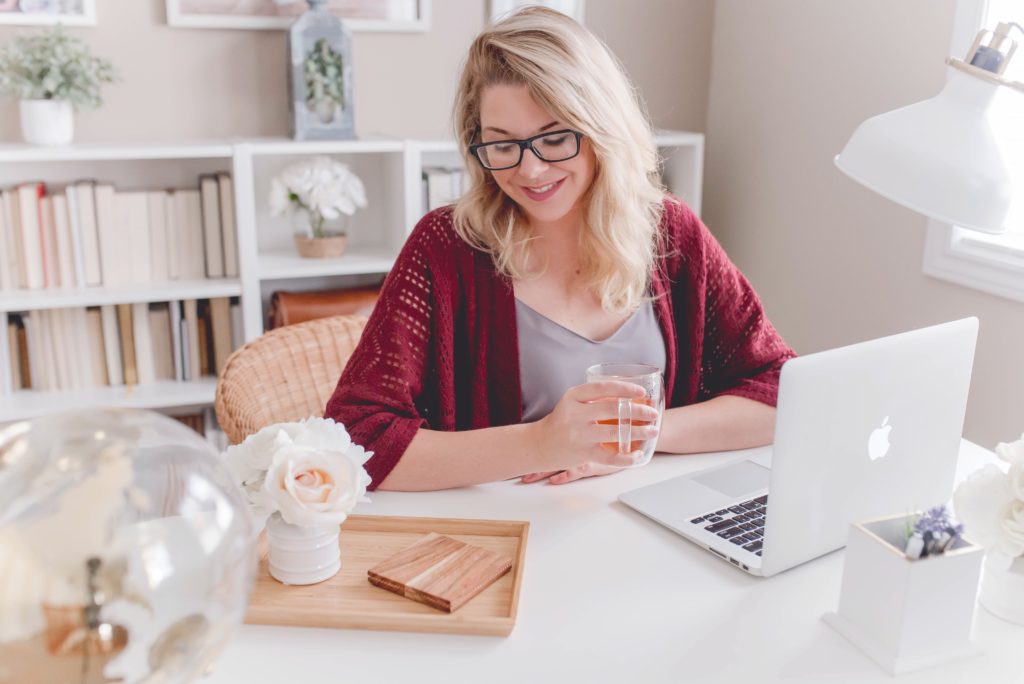 Have you considered taking advantage of p2p lending as a passive income source?
This exciting source of passive income is growing portfolios everywhere. It's also helping borrowers get out of debt faster.
We'll show you the best ways to use p2p lending for passive income or for reducing debt faster.
How to Use P2P Lending to Pay Off Debt
P2P lending rates are often lower than bank loan rates. The reason for this is largely due to low operating costs.
P2P lending companies don't have to deal with oodles of bank locations or thousands of employees. Their funding comes from investors, and their processes are usually managed by a smaller team in one location.
As a borrower, you can take advantage of these lower rates. You can use them to pay off higher rate interest cards and loans and save yourself thousands of dollars in the process.
Asking for Small Personal Loans
P2P lending starts when you need a loan for something. You might want an alternative to the traditional bank.
Or, you may simply be looking for the lowest interest rate.
The loan can be for anything: A new business, getting out of debt, a new construction, etc. Once you sign up with a peer to peer site and ask for a loan, you become the "borrower".
You agree to pay the loan back at a certain rate of interest and in a certain period of time.
On the other side of things are the "investors". The investor (or investors) basically acts as a bank. They will sponsor the loans with their own personal money as if they were a bank.
Depending on the p2p company and your loan details, your loan might be funded by one investor or by several investors.
Once the money is lent, you pay back the loan based on the terms you agreed upon, just like with a bank.
The only difference is that when you pay the lending company, they pay the investors the principal amount they contributed, as well as interest.
The P2P site makes its money by taking a small percentage of the interest on each loan. This is their fee for brokering the transaction.
Your Interest Rate May Vary
Like we mentioned, each loan will carry a set amount of interest that will be charged, just like a bank loan would.
The interest rate of your loan will largely depend on your credit rating. As you might guess:
Borrowers with great credit will pay the lowest interest rates (say around 6%)
As a borrower's credit becomes worse, the interest rate they pay becomes higher (sometimes over 30%)
Do you have high interest debt you want to pay less interest on? Or do you need to borrow money for another purpose?
If so, consider p2p lending companies like the ones we'll talk about below. But for now, let's talk about how p2p lending can help you create a passive income source.
How to Use P2P Lending to Get Passive Income
As I talked about earlier, when you put money into p2p lending companies, you lend money to borrowers.
Each time a borrower makes a payment, you as an investor get a portion of your investment back – including interest earned.
It's the magnitude of these interest rates that are really attractive for your portfolio. P2P lending returns can be significantly higher than CD and bonds returns.
Because of that, investors will risk sponsoring such loans optimistically hoping they can capture a slice of these returns. And because p2p borrowers have their credit reputation at stake, it's typically important for them to pay the loans back.
Since its inception, peer to peer investing has often been quoted as producing anywhere between 5 and 12% returns! When you compare that figure to the 10% average growth rate of stocks, P2P investing qualifies as an attractive investment!
The scheduled payments of interest and principal have been hailed by many passive income enthusiasts as a fantastic alternative to traditional forms of investing.
For example, while stock market returns may fluctuate day to day, p2p loans will on average provide consistent and steady returns. This is because the loan interest rate paid by the borrower remains the same throughout the return.
Reducing Risk By Diversifying Borrowers
As is the case with any loan, there is the risk that the borrower could default. This would mean that they fail to pay back the principal and interest that they owe.
If this happens, the P2P site typically sends the borrower to claims to try to recoup the money that is owed. However because this personal loan is unsecured, it can be the case that the money is simply lost.
This is why it is important for you as an investor to pay attention to the credit rating of the borrower. For example, borrowers with good credit produce the lowest returns.
However, they do have the highest probability of paying back their loans in full. Investors with poor credit have the highest chance of failing to meet the obligations of their loans.
However, those loans also produce the highest rates of return for you as an investor – IF they pay their loan back.
One strategy to combat investment loss in p2p lending is to diversify the number of investments you make.
For example, let's say you find a borrower that needs $10,000. Don't fund the entire $10k for that borrower.
Do what many p2p lending investors do and contribute only some of the $10,000. When a borrower asks for money, typically they will not receive the entire $10,000 from just one investor.
The money for that loan will come from many investors in the form of $500, $1000 or $2000 increments. By spreading your deposit investments across many different borrowers, you can minimize risk of loss.
Diversify by Borrower Credit Ratings
Another option for diversifying in p2p lending is to borrow to those with varying credit ratings.
For instance, you might invest 50% of your allocated funds in loans with borrowers who have top-tier credit ratings. Then you'll invest the other 50% in borrowers who have lower credit ratings.
This is similar to if you were investing in high-risk and low-risk mutual funds at the same time.
Diversification in p2p lending from an investor standpoint is important – especially if you have a lower risk tolerance.
Next, let's talk about some of the top peer to peer lending platforms for investors and for borrowers.
The Top Peer to Peer Lending Sites:
Peer to peer sites are a great place for you as a borrower to find the best personal loans. In addition, they can also be an extraordinary way for you as an investor to create multiple steady streams of passive income .
Here are some of the favored p2p lending sites for your borrowing and investing needs.
1. Prosper
Prosper was the first site in 2005 and has been helping borrowers and investors by brokering over $15 billion dollars in loans.
Prosper for Borrowers
Prosper offers loans between $2,000 and $40,000
You can get personal loans, debt consolidation loans, home improvement loans and more
Your interest rate depends on your credit history
A one-time origination fee and late payment fees apply
The online application with Prosper is simple to use. You should receive your loan funds within five days of accept your Prosper loan offer.
Prosper for Investors
When you invest with Prosper, you can expect a rate of return that varies based on the investments you choose. However, Prosper says nearly 84% of their investors received a higher return on investment than they'd expected.
Prosper offers the following benefits for you as an investor.
7 different loan risk ratings categories to choose from
A low $25 minimum investment
An all-ratings category return average of between 3.5% and 7.2%
1% annual fee for maintenance and the potential to pay fees for collection agency services on defaulted loans
Prosper has a long-term, solid history of providing steady average returns for investors. Note that your investment choices with Prosper will affect your return on investment.
2. Lending Club
Lending Club has been around since 2007 and issued over $50 billion dollars in loans. Like, Prosper, Lending Club lets you apply online and you get results quickly.
Lending Club for Borrowers
Lending Club offers loans between $1,000 and $40,000
You can get loans for debt consolidation, home improvement, personal loans and more (business loans, medical bill loans, etc.)
Your interest rate depends on your credit history
One-time origination fee, late payment fees, and fees for paying by check apply
The online application process with Lending Club is fast and simple. You can get your approved loan funds in as little as seven days.
Lending Club for Investors
With Lending Club you can invest in an individual account or retirement account. Other account options may be available as well. Some of the benefits for investors include:
A $25 minimum investment amount
Historical returns of 4%-7% per year
Pre-selected investment strategies or manual investment choices
Investor fees as described on the Lending Club website
Lending Club has a solid history of providing steady average returns on investment. Their option for an automated portfolio can be a great way to diversify your investments with them.
Invest or Borrow with Lending Club
3. Upstart
Upstart was founded in 2012 and has originated over $3.8 billion in loans. Their website says that 60% of their loans are fully automated. That means fast, fair results for you as a borrower.
Upstart for Borrowers
Upstart offers loans between $1,000 and $50,000
Loans for debt consolidation, education, home improvement, business and more
Rates from 4.68% to 35.99%, depending on credit, education level and more
Fees aren't disclosed on the Upstart website
Upstart says you can get your loan funds as fast as the next business day after accepting your loan terms.
Upstart for Investors
When you invest with Upstart, you can take comfort in the fact that, as of this writing, 87% of their issued loans are either current or paid in full.
Investing with Upstart offers you:
Individual accounts or retirement accounts
Over 77% of borrowers are college educated
Annual fees of 0.5%, plus collection fees for defaulted loans
Minimum investment amount of $100
Accredited investors only
Although younger than Lending Club and Prosper, Upstart has a solid foundation from which investors and borrowers can use to springboard their financial goals.
However, they only allow accredited investors. Accredited investors must have an annual income of $200,000 ($300,000 for joint accounts) for the last two years, with an expectation that the income level will continue.
Conversely, they can have a net worth of $1 million or over, either alone or with a spouse.
4. Peerform
Peerform was founded in 2010 by Wall Street executives. Their goal? Clear, fast and fair performance for borrowers and well-vetted investment opportunities for investors.
Peerform for Borrowers
Loan amounts from $4,000 to $25,000
Debt consolidation loans, personal loans, home improvement loans and more
Easy online application and immediate results
Varying loan origination fees, no hidden fees
Peerform says you'll get your approved loan funds within two weeks of application.
Peerform for Investors
Peerform's unique portfolio builder helps you build a portfolio based on your risk adjusted needs. Some of the benefits of Peerform to you as an investor include:
Over a dozen different risk classes you can invest in
Accredited investors only here
Whole loan or fractional loan investing
Peerform says it offers attractive and steady returns for investors. Their loan analyzer and custom portfolio builder are nice features too.
However, if you're not an accredited investor, you'll want to stick with Lending Club or Prosper.
Invest or Borrow with Peerform
Summary
P2P lending can be a great way to build a steady stream of passive income. In addition, it can be a powerful way to borrow while paying less money in interest.
If you want to look at getting passive income via p2p lending, or borrowing smarter, consider the companies we talk about here.
Before you engage in either P2P lending or borrowing, make sure you understand if your local laws allows it.
Have you ever considered p2p lending companies for passive income? Have you ever borrowed money through p2p lenders?
Feel free to share your experiences in the comments section.
Featured image courtesy of FreeDigitalPhotos.net. Maps courtesy of LendingMemo.com.