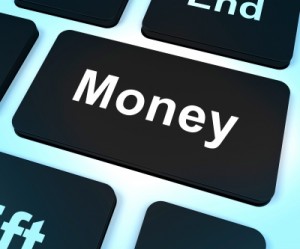 The fact that you're reading this blog shows that you have heard of or are interested in learning more about passive income. But if you're a little unfamiliar with this term or have never had anyone fully explain it to you, then get ready to learn!
You're about to find out how the rich get richer while the rest of the world simply slaves away at work hoping to get in on the action. This is a trick that has been used by the wealthy for thousands of years. And with the access of the Internet and opportunities in front us, it is easier than ever for regular people like you and I get in on the action and shape our own success using this very same tactic.
Passive Income Streams Defined:
Passive income streams can be defined as money you earn from sources where you don't necessarily have to do physical work to earn them. That may sound like some kind of fairy tale, but its true!
Most people go through their whole lives falsely thinking that money is only made from a job. So when they want more, they try to get a better job or a second job. But then they get burnt out. They soon realize that their industry may only pay so much for their skill level. They also painfully find out that their time is limited to 168 hours a week and that you can't physically stretch yourself so thin every week.
So if you can't work more hours and you can't make a great deal more on your paycheck, what are you supposed to do?
Simple: Earn money from sources other than physically working.
Consider the following:
When you own a dividend stock, a company pays you money each quarter.
When you own a rental house, the tenants send you a rental check each month.
When you are the author or creator of an eBook or other digital product, you earn money with each sale you make online.
(and there are dozens of other great ones to try! Check out our entire list to see lots of other examples.)
In each of these situations, the process is the same:
In the beginning you put forth the effort and capital to get things going.
But then once it takes off, you do less and less as it becomes more automated. Thus it becomes a passive income stream where the money roles in without you having to do anything to earn it.
The Key in Each Situation: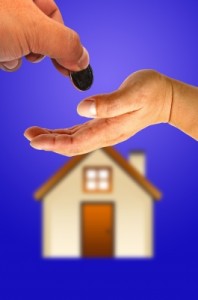 You are the owner. By owning that stock, that rental house, that digital product, etc, you and no one else are entitled to the proceeds of that property. Essentially you are making money off of what you own rather than what you do.
Think about the owner of a business or company. He does not physically do all the work at the business. He has people do certain jobs for him. He hires different people to perform different roles. BUT because he is the owner, all the proceeds flow to him. He could not come to work or go on vacation for a month, and he'd still make money (if he has his company set up correctly).
Build as many as you can handle. This is where creating passive income streams becomes beautiful. You can create as many as you can handle! It doesn't matter if you try one or all 40+ of the ideas we have on our list. These are all things you can try at your own pace and own comfort level. Do the ones that fit you and fit your hobbies or interests. No one says you have to do it. You have the power to make them your own.
Limitless Income Potential. Depending on the quality of the passive income streams and sources you create, you could make a lot more money than you think.
Take the example of selling an eBook. While you sleep, people in anther country could stumble across it on Amazon and buy it. When you wake up, you could check your account and find $10 to $1000 in there. The possibilities are limitless!
There have been dozens of examples where people have created a blog or website that they eventually sold for six figures! Not a bad return for a small hobby.
Stop Wondering and Just Do It:
The essential step in this whole process is to stop wondering about it, stop talking about it, and to simply just do something. You'll never make any money at all if you don't get started, so take the first step. You don't need to be an expert. You don't need to be a financial genius. You just need to be willing to learn and have a lot of drive to succeed. That's the story behind many great successful individuals. Do you think you have what it takes? I'd bet you'd be surprised to learn that you do.
Related Posts:
Image courtesy of FreeDigitalPhotos.net