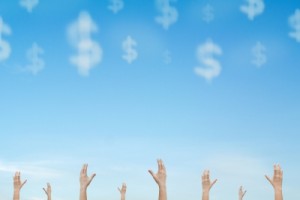 When I think about all the ways I want to make money, there is usually a pretty common theme – I want it to be quick and easy!
Everybody wants to make some sort of the money on the side to increase their income but few people actually follow through and go into a venture that will accomplish that goal. There are many different places where you can make money on the side and even enough to substitute your salary and those opportunities can be found in almost every field.
That means that you can choose what you want to do for a living and be happy with what you do. You can choose to start something today that will make you your own boss tomorrow. So if you're ready to step up and start making more money on the side, then here are a few things that you can start doing today.
Visit Thrift Shops:
One of the easiest ways to make money is to take things that you buy cheap and sell them for more than what you paid. That's what makes thrift shops and garage sales such a great chance for you. Sure you are saying "I want to make money" but most of the time in order to make money you will have to make an investment. When you make your investment in items from these stores, that investment does not have to be that big. Going to garage sales and thrift shops is almost like treasure hunting; you have to keep your eyes open for things that can be worth more money than the price on the tag.
Handcrafts: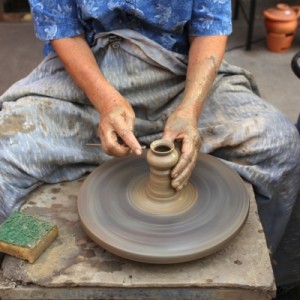 If you are good at making handcrafts or even small jewelry, you can use that talent to satisfy your "I want to make money" need. The good thing about handcrafts is that they are easy to make most of the time and usually will not cost that much in materials. Of course keep in mind that something that would take you a long time may not be worth it so go for things that are easy such as small jewelry and avoid the largest things like sweaters. If there is a fair taking place close to your home or a flea market, those are perfect places to sell your handcrafts.
Make Tee Shirts:
Another thing that you can make in order to increase your cash intake is tee shirts.
First you would have to settle on a design (original designs are best) and then have the tee shirts printed so that they can be sold. You can take tee shirts to a printing company but if you are going to be making tee shirts as an additional source of income then it is better to purchase your own printer. These printers and ink can be a bit expensive at first but eventually they will pay off and you will see your profits increase, especially after you have a good design.
Probably the simplest way to get T-shirts made is to simply upload your design to Shopify and then order them directly from there.
Make sure to wear your favorite designs as a way to advertise your tee shirt making business.
Where To Sell My Stuff:
As mentioned earlier you can sell some of your stuff in flea markets, fairs and other local events but if you have a computer then why not use the internet to help you make money. You can place your items on different websites and online classified companies and most of the time you will not have to pay a high fee in order to do so. Some internet classifieds are free so you can post as many items as you want and not pay a penny for it. If you want to invest a little more you can also make your own website; however that is not necessary; instead look into highlighting one of your ads to get the word out.
More Ways I Want to Make Money:
These aren't all the ways I want to make money that I can think of.  Most people usually have no idea that there are so many different and creative ways to do so on the side and with little effort.  Be sure to check out our comprehensive list of all the great passive income opportunities you could try to earn even more side cash!
Related Posts:
Image courtesy of FreeDigitalPhotos.net