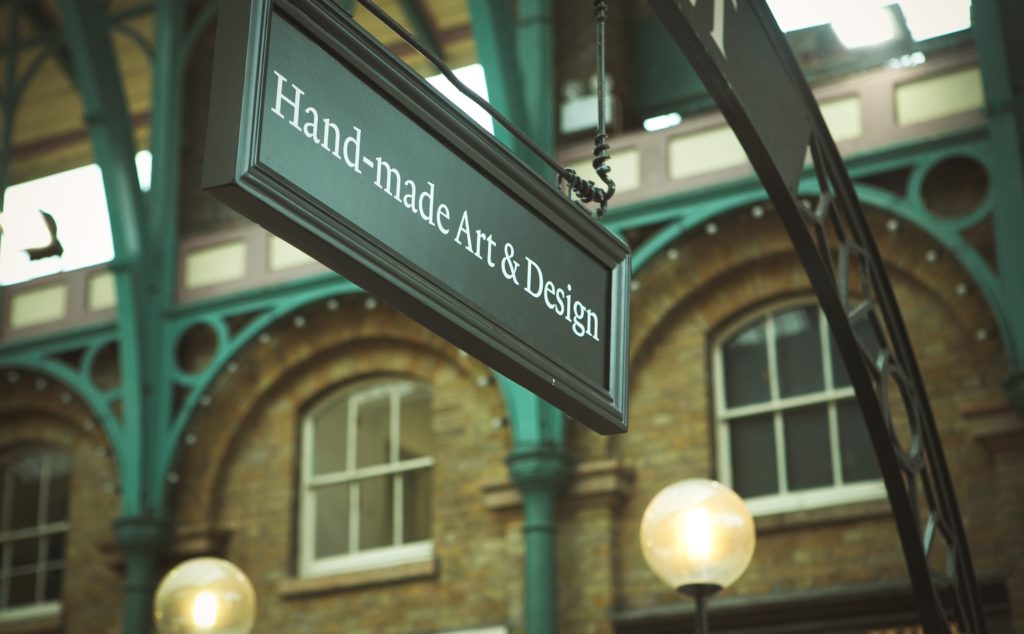 Are you the creative type? Ever think about using that creativity to make some cash? Etsy shop owners make hundreds of millions of dollars a year collectively by selling on the site.
That means you could be sitting on a potential goldmine for making some great income on the side.
I'm not talking about local craft shows here. Instead, I'm going to show you how to use your skill to make money online.
Start an Etsy Shop with Your Skills (Not Necessarily Creative Skills)
These days, thanks to the Internet, you have an opportunity to turn your skills into handfuls of cash. We're talking, of course, about Etsy, a marketplace for handmade and unique, one-of-a-kind items.
You can be one of the thousands of people who've learned to start an Etsy shop and appeal to potential customers from all over the world.
If you've got the right products and the willingness to work, you could turn your Etsy shop it into a serious source of income! In fact, you can read this story about a woman who doubled her salary working on Etsy.
But before you can begin making tons of cash selling items on Etsy, you first need to know what it takes to have a successful Etsy business. Here are six must-know steps for getting started on Etsy.
1. Decide What You're Going to Sell
Want to know an important secret? You don't have to be able to make crafts to sell stuff on Etsy.
Etsy lets you sell three types of items:
handmade items
vintage items (20 years old or older)
craft supplies
Yep, even if you don't have the time or the talent to make stuff, you can still make big money on Etsy.
For example, you can sell digital prints. Or vintage items you find at thrift stores or garage sales.
You can sell the vintage items as is or customize them with your own personal touch. Heck, you can even clean out your parents' attic and sell all of your (and their) clothes they never got rid of.
Another option? Sell other people's craft supplies or make your own. Similar to how people use sites like Clickbank to sell other people's products (drop shipping), you can buy craft supplies and resell them for a profit on Etsy.
Hint: it's important not to choose to sell a product that you cannot make easily. Your profit will be too small, you'll run out of stock and your shop will be unstable.
Instead, choose items that are easy for you to make (or resell) and keep your store in full supply of those items.
Start by Thinking of Ideas of What to Sell
So, how do you figure out what to sell on Etsy? Start by making a list. Here are some ideas:
Digital Prints
Do you have a knack for thinking up funny sayings? Or inspiring sayings? Why not start a digital print shop?
Place your funny or inspirational sayings on pseudo paper in Photoshop. Use a unique font design and add decorative touches.
This can be a true passive income source. Once the digital designs are uploaded, people buy them and get a download link. Then you get the cash.
Handmade Personal Products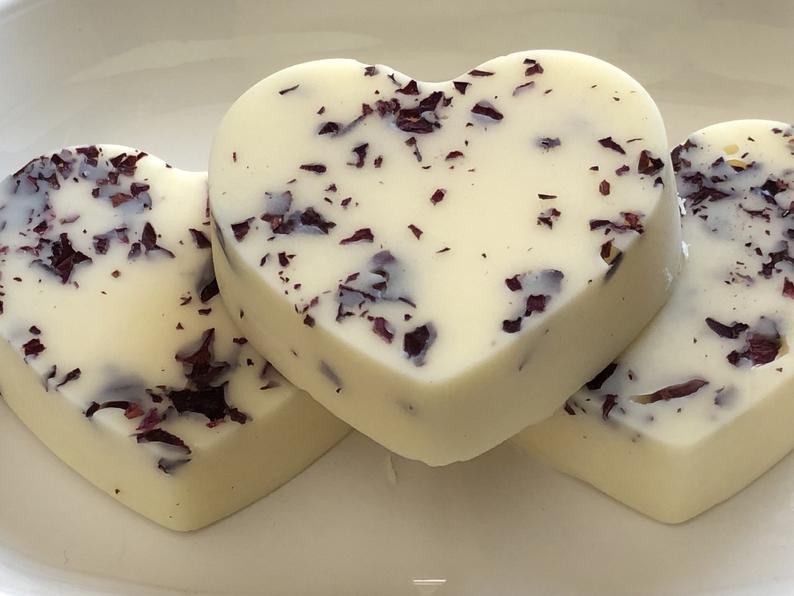 Do you have a gift for making handmade soap? Or lip balm? Etsy is perfect for selling unique handmade personal and bath products.
(Image courtesy BathNBeads on Etsy, July 2019)
Homemade Toys
Do you have a gift for woodworking or using other materials to make toys? Mass industrial productions have become common and boring.
Many parents want their children to have unique and homemade toys crafted from natural materials. If you can make dolls, puzzles or wooden toys that are attractive and fun for kids, you can earn big time cash.
Homemade Jewelry
People LOVE wearing homemade jewelry. Copper earrings, beaded jewelry and leather bracelets have never ceased to attract the attention of women.
Homemade pieces of jewelry have the ability to sell more than the industrial ones due to the uniqueness and special design. Stocking your Etsy shop with unique homemade jewelry will make your business bloom.
Knitted Items
Another big seller on Etsy lies in handmade knitted or crocheted items. Baby blankets, hats and booties. Mittens, hats and scarves for kids and adults. Sweaters.
Handmade items like these command big dollars on the market because of the personal touch involved. People love giving handmade knitted items at baby showers, for instance.
Vintage Items
Vintage clothing and accessories are everywhere. From garage sales to thrift stores to your grandma's attic – you just need to look.
If you have a knack for knowing what types of vintage clothing and accessories will resell well, you could have yourself an Etsy Shop.
When choosing the kind of crafts to make and sell, don't fear competition from the industry. As long as your creations are different from all the rest, you will stand a better chance of standing out.
Craft Supplies
Believe it or not, selling craft supplies doesn't just involve yarn and buttons. Here are some of the craft supplies you can sell on Etsy:
yarn, buttons and thread
jewelry making supplies such as beads and leather pieces
pencils, paints and stamps
picture frames, scrapbooking paper and fabric
carving and whittling tools
clay and other ceramics supplies
You don't have to be "creative" to sell craft supplies. You just need to know where to get them at a cheap price so you can resell them at a profit.
2. Choose the Right Shop Name
The name you give to your Etsy shop is very important when it comes to customers. A memorable name should have the following characteristics:
It should be short and cute. People don't have time to read long names and memorize them so that they come back next time. A good name should have two to a maximum of three words.
It should be easy to spell out. A good memorable name should be easy for anyone to spell. It will stick faster to the brain.
It should communicate a message. Does the name of your shop convey a message to your customers? Is the message related to what you are selling? Make sure your shop has a name that conveys what you're selling.
Trademark. Ensure the name you use on your shop can be made a trademark. Remember to use the same name across all your shops in case you have more than one.
3. Create Professional Photos
Your Etsy shop and social media sites can provide for great marketing when used properly. However, having the right photos can really attract buying customers.
Adversely, the kind of pictures you use on them can make your business a failure too. Unprofessional photos that don't make your products shine will turn customers away fast. You can create great photos by:
Take your photos in good lighting. Do not take photos during the night because you are free. If you want to post a photo that sells, wait during the day when there is good white light balance. The flash on your camera just can't compete with natural daylight.
Crop your images. Cropping helps draw the eye of the viewer to the image or feature you want to show. This a feature used to drive the message on the picture home clearly. Don't leave the viewer wondering what you want to actually show on that photo.
Add text. Adding catchy phrases to your photos can quickly add a touch of personality to the image. Canva.com is a great, free program that can help you accomplish this in minutes.
Use the right photos. If you want to make a bigger presence on your Etsy site, always make your photos fit the item you're advertising. Don't use tall photos when photoing groups of people. Don't use wide photos when photoing a single person. You get the idea.
Clear the background to focus the attention of the viewer on the image you want to show. When you post a photo on your store or social media site that has many details in the background, the background overpowers the photo. Instead, put a white or other plain background behind your image and then take the shot. This will help put the focus on what you're selling.
Learn from Other Shops' Examples. When all else fails, look at other Etsy shops that are selling items similar to yours. Use their examples when deciding on how to create attractive photos for your store and social media sites.
4. Set the Right Price
Setting the right price for your crafts will be one of the biggest challenges for your new venture.
Not only do you have to compare your cost of goods against your selling price, you also need to consider the Etsy seller fees as well as many other things.
Since you cannot simply double or triple the price of what you're selling, use these factors to help set the right price:
Target market – What do you believe your audience is willing to pay for your crafts?
Competitors price – How much are other people selling crafts similar to yours for?
How much your crafts are on demand – If your crafts are high on demand, you may want to raise your prices.
The market trends and conditions – If the market price goes down you need to lower your price and if it goes up, you raise your price.
Your expenditure in making the crafts – Do not sell a craft at a lower price than you spend to make it. And don't forget to include your time. Figure out how much time you put in to make an item and factor that in as well.
5. Provide Stellar Customer Service
How well you treat your customers is one factor that will absolutely increase your Etsy shop referrals. Make your customers talk well of you! Here's how you can work to provide above and beyond service.
Know your goods. Always make sure you don't mistake the price or name of one good to another.
Say "thank you" and "you're welcome". Gratitude is memorable. Customers who feel appreciated are more likely to come back.
Show respect. Don't let a cranky customer affect your reactions. Always show respect and treat all customers the same way.
Be responsive. Giving your customer help in a timely manner is going to make them happy to give you their business.
Ask for feedback and use it. Feedback will always help you know where you go wrong so that you can keep doing the right things and stop doing the wrong things
Follow-up with emails. Be sure to follow-up each email with a subtle reminder of other good crafts your audience may be interested in.
6. Promote and Market Like Crazy!
This point comes last but it holds much weight. You will only sell well if you promote and market your crafts.
Make sure to utilize:
Your friends and family
Social media – both your personal accounts and Etsy business ones
Your personal blog – If you'd like help on starting one, check out our awesome guide here
Advertising – perhaps trying Facebook ads?
People won't buy your stuff if they don't know about it. Make sure everyone knows about what you are selling. If it's a personal item, wear it!
If it's a decor item, have it in your house or on your desk at work. Take advantage of all of the (non-cheesy or annoying) advertising you can and get the word out there about your shop.
7. Know About Etsy Pricing
In order to sell items for a profit you need to understand Etsy pricing.
Basic selling on Etsy is pretty simple. To sell on Etsy, you'll pay:
A 20-cent listing fee
5% transaction fee for every item you sell
A 3.25% payment processing fee
Setting up your actual shop on Etsy is a breeze; they'll walk you through it step-by-step.
Getting Paid
We all know this is the important part – getting paid.
You can give customers several options for paying you. You can choose Paypal, credit and debit cards, Google Wallet, Apple Pay and/or Etsy gift cards.
After you get paid, Etsy puts your money directly into your bank account. For this reason, you should consider setting up a separate bank account for your Etsy sales.
That's a good way to track how much you're making from your business.
Seller Protection
Etsy has a Seller Protection program for sellers too. This program will help you if you have disputes with customers you can't resolve on your own.
Summary
Learn the tricks of how to sell on Etsy and you could turn your online store into a potential money-generating machine.
Treat it like a real business and you'll find yourself quickly ahead of the curve when it comes to making a great income on the side.
Images courtesy Jared Tarbell | Flickr, hine | Flickr, Jen Collins | Flickr, AIGA/NY | Flickr