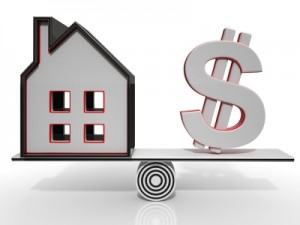 It's been proven over and over again that one of the best ways to build up your wealth is through buying and leasing properties.
Though you can actually do this with businesses or office space, the more common way to invest in properties is to acquire single-family homes. The difficulty of course comes to knowing whether or not you've gotten your hands on a good deal or not – especially the first time you're doing it.
If you've ever wondered how to buy a rental property, this article is here to guide you through the steps of the process and help you to make sound decisions.
How to Buy a Rental Property:
Find the Right Location:
First of all, when you're looking to buy rental property, you will need to find the best location. When traffic is heavier in a particular location, the rental will be much easier to rent. Putting a sign in front of the house will get more response than listing the property in the paper. If the location is nice or it is near amenities, the property will be more likely to rent faster.
What Can You Afford?
Next, you're going to want to figure out the numbers. Sit down and figure out each and every expense and make sure that you will be generating a positive cash flow from the very beginning. Some of the things to include in these calculations are: mortgage payment, insurance, taxes, management, maintenance, reserves, and utilities.
The most common and biggest mistake that people make is not budgeting enough money for reserves. You will need to have at least $500 per month for a small unit for vacancies, remodeling, and replacing the roof. For larger units, you'll need to have $1,000.
Keep in mind that when you're looking for properties to invest, you'll want to look in towns that have higher home prices. A great website can help make short work of that. When people can't afford to buy in a location, they're likely to rent.
Stay away from wood-sided buildings and cedar-shake roofs. You'll want to look past the current costs and consider how much maintenance the building will end up needing. Find a home that has low maintenance for more profits and less headaches.
Buildings with high maintenance have lots of stories, elevators, stairs, basements, and flat roofs. Additionally, a larger unit is going to have more maintenance expenses than smaller ones. The smaller units are going to be likely to have more vacancies so you're going to spend more time cleaning, showing, and painting. The best property is a medium sized one in a great location. This will have the least amount of maintenance and vacancies.
Find Out the History:
Request to see the rental history and pay attention to haw long residents tend to stay and whether or not they pay on time. Purchasing a rental property with below-market rents means that you'll be able to raise rents later on. Raising the rent means that you're immediately raising the value of the property because when it comes to rental properties, the value is based on the income it generates.
Have the property inspected and find out if it is in compliance with the fire and zoning codes. If you only consider newer buildings, you're going to have less problems with building codes and maintenance.
Often, the best deals are those that have the owner/manager in another state. This is due to the fact that it can be quite difficult to manage a property that is out of state. A seller who is out of state is more often inclined to consider a quick sale than getting a high profit.
Find out if the neighborhood is stable or improving. A stable neighborhood is great, but if you are able to get a rental property that is in a neighborhood that is improving you'll be able to rent the property much easier and over time, the property will appreciate.
Some Other Things to Keep in Mind:
You will find that it's easy to increase the value of properties with dirty exteriors with plants and a new paint job. Properties that have broken windows/fixtures, no flowers, and peeling paint are very easy to spruce up.
Stay away from those properties that have had fire or major structural damage when you're just starting out. Yes, you'll be likely to get them for a good deal, but it's not worth the headache/expense of fixing them up.
Take some time to figure out the price per square foot and then look at the five properties in an area with the lowest. This will keep you from paying too much for a property or the bank turning you down because the property is overpriced.
Though it's true that owning a rental property will help to generate a really great income, if you don't know how to buy a rental property, you're not as likely to be successful. So, take the time to read through and follow the above steps to get the best value for your money and in no time, you'll be a successful rental property owner.
Image courtesy of FreeDigitalPhotos.net