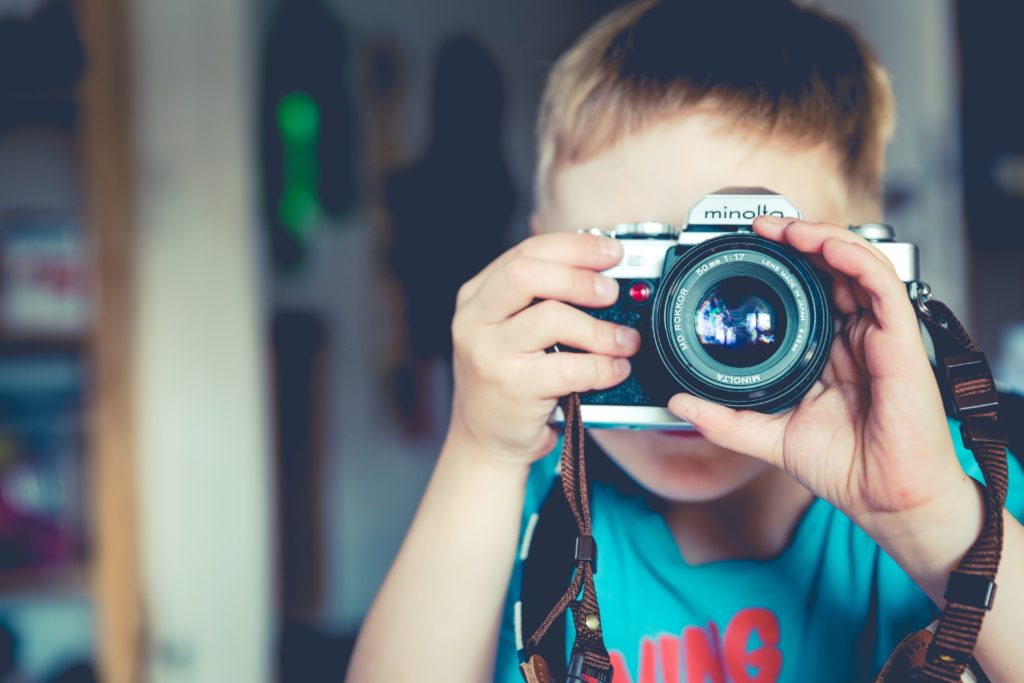 Can your kid make money? Does he or she want money? Do you want him or her to stop asking you for money?
I'm guessing your answers to these questions are yes, yes and yes. Luckily, we're sharing over a dozen ways your kid can make money.
How to Teach Your Kids to Make Money
As a mom of four, I have a LOT of experience with kids asking for money. We operated as a one-income family when the kids were younger – that meant the budget was tight.
However, the kids still wanted things. Of course, we supplied their needs. But when it came to wants they had two choices:
Ask for your "want" for your birthday or Christmas
Earn the money for your "want" on your own
Putting this rule in place when the kids were young taught them two very important lessons.
First, it taught them that money doesn't grow on trees. Second, it taught them that if they wanted something, they needed to work for it.
These two very important life lessons have stuck with my kids. Sure, sometimes I feel I'm not playing the "keeping up with the Joneses" game when I make my kids buy their own wants.
However, I know I'm teaching them some MUCH more valuable lessons than I would by simply buying stuff for them.
For instance, the first "want" my oldest daughter bought was a bow for archery lessons. We paid for her archery lessons, and the archery store had bows the kids could use for free.
However, Maddie was 8, and the store was selling a gorgeous pink camo bow – to the tune of $250.
Maddie REALLY wanted that bow. So she began saving money for it. Sort of.
Teach Your Kids to Have a Reason to Make Money
In order to teach her another lesson, I told her I'd borrow her the money for the bow so she could get it "right away". She would pay me back with the money she earned for doing chores each week.
8 months later Maddie had her bow all paid off. Her response to me telling her it was paid off?
"Thank GOD. I am never borrowing money again. I hated having to give you so much of my chore money each week."
Not only did Maddie pay for her own bow, she learned of the burden of having debt at the same time.
Today Maddie works a decent job, saves a portion of every paycheck, and pays for stuff with cash.
I can't tell you how thrilled I am that she learned this lesson at such a young age. And I'm hoping she'll carry that memory (and her good money habits) with her till she's old and gray.
Fortunately, there are many ways how can kids make money these days if they are willing to put the energy into it. I personally think it's great to see small children and teenagers earning money. Not only does it teach them the value of a dollar, but it gives them real-life lessons about independence and really testing the limits of their own abilities.
Below is a list of a few of the ways kids can make money. As a parent, I must remind you that even if your child does engage in any of these money-making ideas to please use your guidance and supervise their safety along the way.
How Can Kids Make Money – Things to Try:
1. Have a Farmers' Market Stand
With the help of an adult, your child can operate a farmers' market stand. You can help them grow their own veggies and fruits for the market.
Or, they can sell baked goods such as bread and cakes. Most farmers' markets allow people to sell a wide variety of items, such as:
Fruits and veggies
Baked goods such as cupcakes, cookies, and breads
Homemade bath and beauty items such as lip balm or bath salts
Homemade/gourmet dog treats
Canned goods made from home, such as jams and salsas
Farmers' market stands typically cost a bit of money to rent, but some areas will allow kids to host a stand for free.
2. Start a YouTube Channel
Does your kid have a flair for entertaining? Or a useful or fun skill to share? If so, he or she could start a YouTube channel.
Kids with the right stuff can be very successful at owning a YouTube channel. 11-year-old Mya has a channel called FullTimeKid, where she shows kids how to make crafts.
Mya's channel has over 25 million views. Does your kid have the right stuff to be a YouTube success story?
3. Allowance for Chores
Especially when kids are young, helping out around their own house is always the first place they should look. You're teaching them that work equals pay.
That's not to say I didn't (and don't) have chores they do for free. I simply have some chores they must do because they're a member of this family. Like emptying the dishwasher or picking up the living room.
However, there are other chores I pay them for. I usually pay them for "extra" chores such as:
organizing a room
doing a major clean, like the garage
cleaning windows
washing and vacuuming the car
You get the idea. You can pay them for whichever chores you want. The goal is to teach them that if they want money, they have to work for it. And to help them find the joy in earning money. And to help you get some stuff done around the house. 🙂
4. Part-Time Job
Once they finally get old enough, having a part-time job in retail or the food industry can serve as a great introduction to money management in the real-world.
They'll learn the basics like working with coworkers, respecting a boss, and showing up on time. And they'll get the blessed benefit of learning how to respectfully deal with not-so-nice people (i.e. the customer is always right).
Most businesses won't hire kids until they turn age 16. However, some will hire kids at 14 and 15. Smaller, private businesses like non-chain cafes, stores and restaurants are best for hiring younger kids.
5. Help Out the Neighbors
At any age your neighbors will always need some kind of help with the housekeeping, yard, etc. Your kids can solicit them for a variety of jobs such as:
mowing the lawn
pulling weeds
housework such as vacuuming and dusting
washing windows
assisting with decluttering and organizing
Have your kids ask the neighbors if there's anything they could do to help them and earn money. The kids could even design and distribute flyers if they wanted to.
6. Babysitting
I can remember babysitting all ages of kids starting at age 12. If your kids like kids, babysitting can be great experience AND great pay.
Pro Tip: Interact with the kids. Play with them. Have the house clean when the parents get home. All of these moves will get you more likely to be hired again.
Advertise on social media or reach out to family and friends with younger kids.
7. Walking Dogs (or Cats) 
The other day a group of young girls came to our house to ask if we needed our dog walked. I was pretty impressed.
Not only was this a money making venture for them, but I'm sure they also all loved dogs and were going to enjoy them every step of the way.
If your kids can find neighbors who want their dogs walked, they can get exercise and make money at the same time. And yes, some people walk their cats too!
Companies like Rover help you find dog walking and pet sitting jobs by helping you create an online profile to reach thousands of potential customers.
8. Pet sitting
My second oldest daughter makes a hefty amount of cash taking care of the neighbor's dog. This couple takes great care of their dog and has Emily come and play with her/take her out if they're having long days at work.
The dog gets some fun time with someone outside of the immediate family. And the pet parents take comfort knowing Fido isn't left alone for too long.
Along with dog sitting, lots of people want cats and other pets cared for when they go on vacation or out of town.
Pet sitting jobs can amount to simply feeding an animal once or twice a day or caring for it (or them) more extensively.
Have your child (with your help) negotiate pay before a job begins. Create an account for your child on sites like Rover to help find him or her jobs in your area.
9. Wash Cars and/or Bikes. 
No automated car wash beats the integrity of a hand-washed car wash. If you've got a hose and a dirty car, there's money to be made.
The nice thing about this job is kids will typically use the car owner's water and hose. Your kid supplies a bucket, soap, window cleaner, rags, etc. And if they can bring a portable vacuum, all the better.
Bonus: If they do a great job, they'll likely be asked back. People love having their car cleaned without having to leave their driveway.
10. Hold a Garage Sale
When my kids were little I used to hold annual garage sales. I'd always let the kids participate by selling their own unwanted items.
You could have kids sell their own toys and games at a garage sale. Another option is to tell them they can have the proceeds for selling your stuff if they'll help declutter and clean out drawers, closets and cabinets.
Not only is this one way kids can make money in the traditional sense, but the entrepreneurial ones can too by selling lemonade, cookies, treats, etc.
Every time I go to a garage sale and I see young kids doing this, I'm always sure to spend a dollar or two to encourage their spirit. And during the times my kids have sold treats at my garage sales, they get lots of business.
11. Lawn Mowing and Lawn Care
If your child is old enough to operate a push gas lawn mower, why not have him or her mow lawns for some extra cash?
It's not uncommon to get $20 or more for mowing lawn at a house on a city lot. Have your child practice their lawn cutting skills at home to get good enough to offer their services to the neighbors.
Bonus: With some practice, they can add trimming bushes, raking leaves and other services to their business.
12. Shovel Sidewalks and Driveways
When it snows and the lawn business goes cold, trade in the lawnmower for a snow blower or shovel. I remember buying my first CD player after a whole winter of clearing out drive-ways.
Advertise with neighbors and take this tedious task off their hands.
13. Take Online Surveys
As the kids get older and you can trust them online better, online surveys are another good way how for kids to earn some easy money. With just a few clicks they can earn several dollars at a time.
Different companies have different rules about when kids can start taking online surveys. However, Swagbucks lets kids start at just 13 years old.
14. Sell Stock Photography
Does your kid have a gift for photography? Maybe they're a natural at it. Or, say your child has taken some photography classes in school or through community ed.
They might be able to license those photographs (under your supervision of course) to people online that are looking for photos for websites and blogs.
15. Etsy
Is your teenager is crafty and good at making unique decorations or other items? Why not help them setup an account on Etsy to sell those creations for real money? Here's how to get started.
16. Freelance Writing
Not surprisingly, this is a personal favorite of mine. Not only is this a great residual income opportunity for adults, but it can also be used by young adults too. 
Did you know that most of the content published on the Internet and popular media is written to a sixth-grade level? 
Keeping that in mind, if your teenager can research and write about a topic, then they could probably complete a number of job postings that can be found online. Check Upwork or Fiverr for potential job opportunities.
Hint: This can work for artists as well!
17. Sports, Music or Art Lessons 
Even at an early age young people can teach younger kids about sports, art or music. Have your kids hold weekly lessons in your home.
Another idea would be art or kids day camps during the summer. Simply use your child's current skills to help them teach others in a fun and exciting way.
18. Tutoring
When you think of how can kids make money, tutoring is always there. Why? Because all kids have to go to school. And at some point most need help with their academics.
If you have a kid that's say, 12 or older, and really good at certain subjects like math, why not have them help other kids who may be struggling?
Find jobs through parents or social media, and be sure to agree upon terms beforehand.
Summary
The truth is that there are many jobs kids can do to make money. It's all about using their talents, skills and interests to find the best money making jobs for them.
Has your kid ever worked for money? If so, share what they did and how it went in the comments section.