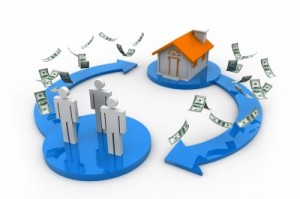 If you're looking to build up your wealth, one of the oldest tricks in the book to creating a steady stream of income is to buy up a house and rent it out.
Think about it – everyone needs a place to live! Not everyone can afford a house. Not everyone can stand to live in a cramped 600 sqft apartment.
Sometimes due to family size or personal preference, you just need more area to spread out. And that's where your opportunity to capitalize on this need can come into play!
While becoming a landlord may be one of the oldest income building strategies out there, there still is a science behind buying a rental house and doing it the right way! Observe these rules and you'll get an appreciating property that will attract great tenants. Do things the wrong way and you'll wish you had done something else with your investment capital.
Here are a few of the must-do steps in purchasing a rental house and to become a real estate investor.
Before Buying a Rental House, Do Your Homework:
This step is very important – don't skip it. You must first make a few decisions before even looking at potential rental properties.
This means that you must:
Figure out the kind of property you want to purchase
The amount of money you can comfortably afford to pay for the property
The neighborhood you wish to invest in
The average rent in your area
The return on your investment you hope to get
In other words, know what you're getting into before you even invest any more time on this idea.
Develop a Plan with Specific Criteria:
Once you have answered the above questions, you are free to start making plans and figuring out what your rental house buying criteria will be. Take some time to write down your plan/goals and look back at them on a regular basis.
Even when you're looking at buying a rental house such as a single family property listed between $150,000 to $200,000, it can be pretty easy to get distracted by that gorgeous garden home for $250,000. If you have a plan in place, you will stay on track much easier.
Arrange for Your Financing:
A mistake commonly made by those wishing to purchase a home before they set up financing. This leads to heartbreak when they find out that they are unable to afford this perfect home that they've found. The same goes for purchasing rental properties. Before you even think about shopping for rental properties, you must discuss with a bank how much you will be able to afford. There are several different paths to financing real estate. Choose free online tools to check them all out and weigh your options before you make your choice.
Start Shopping for Your Rental House:
Here's the fun part- shopping for your rental house!
There are many ways you can find available rental properties to purchase. First of all, start browsing online through your local MLS to find out what is available. Additionally, there are many websites that you can use to locate listings:
Zillow.com
Trulia.com
Redfin.com
Realtor.com
Typically, all of the sites will have the same MLS listings – all real estate agents have access to this as well. On the other hand, the sites do not always have all of the information – and some of them don't have all of the listings. This is why you should always have a local real estate agent that you can trust to get you the information that you need.
Using a realtor is typically free because they are only paid by the seller when the home is purchased. When choosing an agent, make sure that they have experience working with investors because this will make them much more aware of what makes a decent rental house investment. Additionally, make sure that you let your realtor know what your criteria for a rental house are in order to make sure that they can offer you what you're looking for.
Make an Offer for Your Rental Property:
Once you've finally found a piece of property that you wish to purchase, the next step in buying a rental house is to make an offer.
In order to do this, your realtor will fill out the offer paperwork based on your specifications and then give your offer to the selling agent. The selling agent then presents your offer to the seller and negotiations begin.
Make sure that you only offer the amount that makes sense. Figure out how much cash flow you're going to need to produce and don't let your emotions take over. Always be ready to walk away and you'll always be in control. If you are unable to reach an agreement, then the property is not worth it.
Keep in mind that it's better to have no deal than be stuck with a bad one.
The price is not the only thing that is up for negotiation. Depending on how popular the property is and how strong your deal is, there are other issues you will want to include:
The closing date
Contingencies for inspection
Contingencies for financing
Financial concessions on the seller's part
All of these are very important to talk over and decide if you want to include them in your offer. Make sure to discuss all of the necessary parts of the offer with your realtor. Once you and the seller have agreed and both signed the agreement, you have what is called "Mutual Acceptance."
Begin Your Due Diligence:
You have come to an agreement regarding the price and the closing date. Now is the time to work on "due diligence," meaning that you must have an inspector perform what is called a condition inspection on the property. They will look for any defects that could end up costing you more money in the future. If something is found, and you have an "inspection contingency" in your agreement, you can go back to the bank and re-negotiate.
If you're in a "hot market" you may be smart not to nickel-and-dime the seller, or they could simply walk away from the deal and give the option to purchase to someone else. On the other hand, don't end up stuck with a rental house that has lots of major issues. Make sure to weigh the pros and cons very carefully and always keep your goals in mind.
During the time between the "mutual acceptance" and the closing date, you will be finalizing the finances with your bank or lender. This is also the point that the Attorney or Title Company will be taking over the transaction. When the closing date comes, you will sign papers and the keys to your new rental house will be handed to you.
Buying a rental house doesn't have to be complicated. Simply keep these steps in mind as you set off on your journey to becoming the proud owner of a wonderful rental home and a great passive investment.
Image courtesy of FreeDigitalPhotos.net