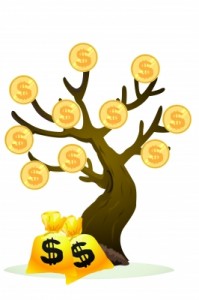 If you're reading this website or found one it's articles through the search engines, than you're probably already no stranger to the concept of developing multiple income streams. Hence why this site is dedicated to exploring the pros and cons of various passive income opportunities and why on the surface we seem to be obsessed with making more money.
But IS that all we're after? Simply to have more money?
Absolutely not! The act of building multiple streams of income has far more significance than simply becoming rich. It can lead to something far greater than most people even realize – financial independence!
Why You Need Multiple Streams of Income:
Even though some people may wish to build up more than one income stream simply so they have more money to buy more stuff, the reason I present to you here and the basic underlying principle of this whole website is this:
I want you to achieve financial freedom.
Achieving Financial Freedom:
If you've never heard of this term before, financial freedom means the privilege of not having to work at a traditional job to support yourself and your family. Generally the way it works is that people who have reached the point of financial freedom will live off of their wealth or income from other sources.
Imagine the way that sounds. Rather than going to work every week and collecting the same paycheck every two weeks, you can do whatever you want and you STILL have money coming in.
That sounds almost too good to be true. But regular people do this all the time.
Traditionally this occurs when you reach the point of retirement and have saved up such a large nest egg (i.e. your retirement savings) that you live off of a small fraction of it year after year. Obviously it takes decades to save up enough money and plan appropriately to make this happen.
Those that want to achieve this much sooner in life realize that they need to expand beyond what their job or industry is ever going to pay them for their hours of service. Once they realize this, they turn to building multiple streams of income in their spare time so that their potential for earnings increasing dramatically. Some people figure this out so well that they eventually replace their employment income altogether with passive income streams.
Security: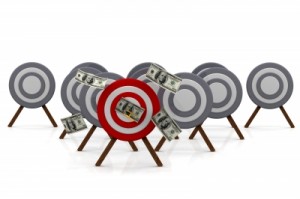 Despite whether you really want to retire or achieve financial freedom, the other relevant factor is to simply have security.
Let's face it: If your job is your only source of income and you lose it, then what do you have? How will you support yourself?
This can be a huge psychological problem for some people. It can force them to work in jobs they don't like, working hours that are unwanted, doing their unfair share of tasks.
So when an individual activity creates multiple streams of income for themselves, they remove that dependency. They remove the pressure to hold onto a job that they do not care for or find beneficial to their lives.
Ways to Build Multiple Income Streams:
If this sounds like something that interests you and you're interested in finding out more ways to build multiple streams of income, then look no further than the front page of this website. We've listed over 40 ways you can make passive income; most of which you can do without ever having to quit your current job. Here are just a select few:
And many, many more. I highly encourage you to read through them and find one that will work for you!
Related Posts:
1) What Are Some Good Investments for Generating Passive Income?
2) How to Earn Affiliate Income Using Other People's Websites
3) Passive Income Opportunities You Can Take Advantage of From Home
Images courtesy of FreeDigitalPhotos.net