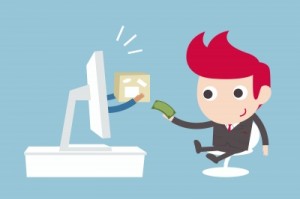 You've heard of blogs. You've read about them. Chances are that you've probably even visited a few of them when you searched for something on the internet. But did you know that every time you did, you made the owner of that blog money in some shape or form? That may sound pretty unbelievable, but it's true. And for that reason this is why blogging continues to be one of the best internet business models out there for you to use and make money from. You'll be hard-pressed to find another passive income idea out there that has literally no risk, little-to-no costs, and nothing but potential!
Blogging Remains the Best Internet Business Model to Make Money:
The goal in any business, whether it be online or in the real world, is to maximize your profits while minimizing risk. So let's look at how this could play out using a few real life examples.
Let's say you wanted to start a rental property business. What is the best and worst that could happen:
Best: All the properties would get rented to good tenants and you'd collect rent ($200 or so above the mortgage cost) every month. Meanwhile the value of the properties goes up by 4 to 8% every year.
Worst: You don't get a single tenant and the rental property values all go down. You'd lose $1,000 each month in mortgage costs and expenses until you can turn things around or unload the properties. Also your assets (the properties) would depreciate into nothing.
Ouch! That's a lot of risk to take on for a ~25% gain each year.
Now compare that to the business model of running a blog:
Best: The blog really takes off attracting lots of traffic and succeeds in generating over $1,500 of revenue each month. That's well above the $100 you paid to start it (domain registration, hosting fees, and some article writing). Plus if the site remains popular, it has value as an asset (meaning it could be sold for a sizeable amount of money).
Worst: No traffic and no sales. The blog would just expire and you'd lose your initial investment of $100.
So even though it's not great to lose $100, that's a heck of lot less risky than the first option. AND it has the same potential for income as the first. So why would I want to take on so much extra risk just to make the same amount of money? Does that make sense? Of course not.
Blogging is a Path to Other Business Models:
A lot of people will argue that blogging alone does not make you any money. And they are right. It doesn't.
But what it DOES do is open you up to lots of other opportunities. That's what makes it the best internet business model – the ability to use it as a springboard to plenty of other opportunities.
Take for example writing an eBook: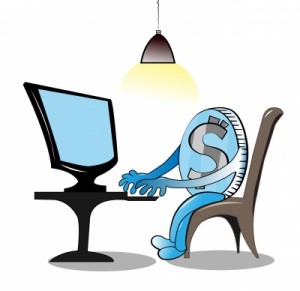 An eBook is a terrific way to make money because you can write it yourself, self publish it, and then distribute it on a huge media site like Amazon. But HOW will you market it? Who is going to buy it among the hundreds of thousands of other eBooks that are available?
If you had a blog, the answer is simple: Your following. Your loyal readers are going to want to eat up your every word, and they would be willing to pay money to hear what you have to say. They'd probably even be willing to go so far and promote it on their own site.
There are lots of other examples where we could apply the same reasoning:
Affliate marketing
Advertising
Freelancing
Web design
Consulting
Etc
Plus It's Fun:
Let's also not forget that blogging is a lot of fun. If you find writing to be naturally enjoyable, then you'll probably get a kick out of pouring your thoughts and opinions onto a blank screen for others to read. You also get the satisfaction of interacting with your readers and engaging them on a daily basis. The value you bring to their lives and aid you provide truly do make this effort the best internet business because you could potentially become rich while helping others with their problems. What other business models allow you to do that?
Related Posts:
1) Internet Business Ideas That Actually Work
2) How to Make Money with ClickBank Selling Other People's Products
3) How to Make Money Writing Content for Blogs
Images courtesy of FreeDigitalPhotos.net