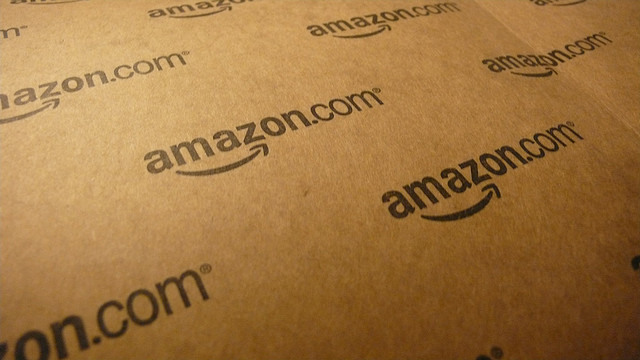 If you're looking to make some great passive income by building websites, but you're not exactly doing well with Google Adsense, then you may want to consider building Amazon affiliate sites instead.
Amazon's affiliate program, Amazon Associates, is an easy to join network where you can promote any of the products that they sell, and receive a commission every time someone makes a purchase. This can be used as a great stand-alone affiliate program, or it can work in combination with other types of affiliate programs (like Adsense, Clickbank, or other CPA offers).
Sometimes when you're building a website, the earning potential is much, much higher when you use Amazon Associates versus other types of affiliate programs. One very famous example of a site that made thousands of dollars each month using the Amazon affiliate program was Niche Pursuit's Niche Site Project 1.
For quite a few months, the website's creator, Spencer Haws, was reporting a four-digit income every month doing nothing more than writing and promoting reviews about survival knives. Had his site been monetized through Adsense or another type of affiliate program, I'm sure the earnings would have been a lot lower.
If you're wondering if your next big money making opportunity with a website should be an Amazon affiliate site, here are a few things you may want to consider, and how you might just be leaving money on the table if you don't!
Reasons to Build Amazon Affiliate Sites
1. Higher CPA:
One of the cool things about promoting products on Amazon is that there is virtually no limit to the earning potential of things that you can pick. Say, for example, if you review a product that costs $1,000 (like a treadmill) and someone buys it, then you just earned a much higher commission from that sale than you might otherwise from other CPA affiliate programs that pay a fixed amount.
This is especially important and beneficial during the Christmas season. As shoppers do their holiday shopping around the month of December, they tend to make much higher dollar volume purchases than they would normally throughout the year for things like electronics, tools, fashion, and toys.
2. Higher Commissions for More Volume:
When you first start off selling items, the Amazon Associates program pays you 4% of the sale price as a commission.
However, as you begin selling more items, your commissions then bump up one tier to 6% for all the items sold. This process continues on and on up to a maximum commission percentage of 7.5% the higher the number of items you sell.
As you're picking out products to promote, you will want to make sure that you select a portfolio of products that hit a range of introductory, high volume items to higher level, higher priced items.
3. More Than Just the Items You Promote
Unlike other affiliate programs out there, Amazon doesn't just pay you for selling the things you promote. They pay you for EVERYTHING someone buys through your link!
For example, let's say you have a link to cell phone cases on your money site, and the reader clicks it to go to Amazon. Once there, they decide to instead purchase a new iPad. Boom! That's a commission for you on that larger, high dollar purchase since it was YOUR site that referred them to Amazon.
This is a huge benefit to using the Amazon affiliate program. Again, knowing that lots of shoppers tend to buy things in bulk around the holiday season, this means you could end up with way more in earnings than you had originally anticipated.
Cons to the Amazon Associates Program
1. Timing is Critical:
Unfortunately when a reader clicks on your site and goes to Amazon, they have a VERY limited amount of time to decide and make their purchase. After 24 hours, the tracking cookie expires and you will no longer receive a commission, even if they purchase your product directly. For example: If the reader decides to make the purchase 2 days later, you will not receive the commission.
You may want to keep this aspect in mind when you're picking out different products to promote. If the product requires extensive consideration before purchase, then it may not be a good item for sales conversions.
2. Not Allowed in All States:
I also unfortunately must inform you that not all states or territories allow you participate in the Amazon Associates program. Please be aware of this when you apply to become an affiliate. You can check their Operating Agreement to see if you qualify.
Summary:
Building Amazon affiliate sites can be very lucrative and profitable, especially when you use them in conjunction with other types of ad based programs. Especially with Amazon Associates, you can earn quite a bit more from the types of products you promote and the number of items you sell. But be aware that unlike other affiliate programs there is only a small window of opportunity for your readers to make a purchase.
If you'd like some more help on getting your money site going and overcoming some of the common SEO challenges that come along with them, then please be sure to check out our free complete blogging guide at this link here.
Featured image courtesy of Luke Dorny | Flickr